Is it a great time to buy? Yes. Interest rates are at historic lows, Congress just passed an $8000 tax credit for first time buyers, and prices just keep getting better and better. There are plenty of folks who are taking advantage of this opportunity. As such, jumping into the current market for foreclosure properties in Santa Maria – Orcutt CA can be a rude awakening for potential buyers who must compete for homes in this "buyer's market." REOs comprise the majority of sold properties in the Santa Maria and Orcutt housing market. The market is clogged full of short sale listings which take a good deal of time to gain lender approval and in the meantime languish. Thus, seasoned buyers are focused on the bank owned homes and bidding wars are common for the most desirable listings.
What can cause a bidding war to erupt? Well given the condition of most foreclosures, something as simple as new carpet and a fresh coat of paint can cause buyers to line up. But usually a low asking price tips it off. Also, bidding wars tend to erupt over newer homes and/or homes in well-established, desirable neighborhoods. I recently bid on a newer home (where the paint and flooring were in excellent condition) that was priced about 10% below the last resale in the same development and by the time 4-5 days had elapsed there were 15 offers in total. In addition, if the asking price is very low, the chance that the listing will attract an all-cash buyer or a big down payment buyer increases.
When there are so many offers the bank does not counter to individual buyers, indeed, sometimes they merely pick out what they deem to be the best buyer and counter only to that offer. However, if they do counter, it is usually a "highest & best" counter offer. Buyers are then left in the precarious position of bidding in the dark, and if they already are the highest bidder they may be bidding against themselves. Sometimes, the banks are not looking for the highest offer, but for the best terms, and in that sense some buyers can't compete. How can you make your offer more competitive?
1) Use conventional financing rather than FHA or VA (however this typically requires at least 10% down in this market for financing); 2) increase your good faith deposit amount; 3) pay your own closing costs.
With these and other tips, I can help you write the most competitive offer to succeed in a bank owned bidding war. If you would like information or a list of available home foreclosures, condos, or short sales in the Santa Maria – Orcutt CA area, send an email to me at tni@mintprop.com. You can also search for properties on my websites: www.iLoveSantaMaria.com, www.SantaMariaRealEstateSearch.com, & www.BuySantaMariaForeclosures.com (map based search). If you have questions about a specific property, or would like to set up an appointment to consult about a possible short sale of your property, I can be reached at (805) 878-9879.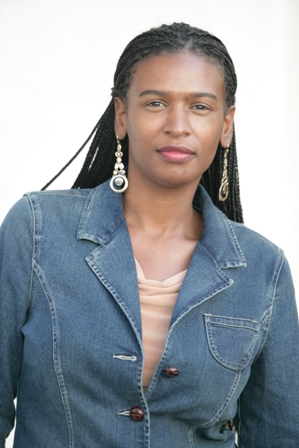 Tni LeBlanc, JD, M.A., e-PRO
Broker/Owner, Mint Properties
(805) 878-9879, tni@MintProp.com
www.iLoveSantaMaria.com
www.SellMySantaMariaHome.com
www.BuySantaMariaForeclosures.com
www.SantaMariaRealEstateSearch.com
*Based on the information from the Central Coast Regional MLS. Neither the Association, the Multiple Listing Service, or Mint Properties guarantees or is in any way responsible for its accuracy. Data maintained by the Association or its MLS may not reflect all real estate activity in the market.