Buying a new home is a dream come true. In today's world, it is also an extremely complicated process. During the past boom cycle, developers and home builders were able to sell their inventory of homes easily without buyer's agents. They simply threw up a sign and the buyers came in droves. The market has returned to some normalcy and builders and developers are again cooperating with buyer's agents.
What does this mean for you as a potential buyer? Well this is great news. In a "typical" real estate transaction, each side is represented by their own agent and buyer's agents are compensated out of the seller's proceeds. For a good while, developers refused to pay buyer's agents, and buyers bought new homes essentially unrepresented, unless they paid for outside advice. Now builders are cooperating with brokers, so buyers can again have representation in this process.
I believe buyer representation is vital in buying a new home. The catch is the agent must register or accompany you to the model homes on your FIRST VISIT, or you will not be able to bring an agent in later to receive compensation from the seller's proceeds. So, before visiting any new home community, please contact me at (805) 878-9879, so that I can register you as my client with that development.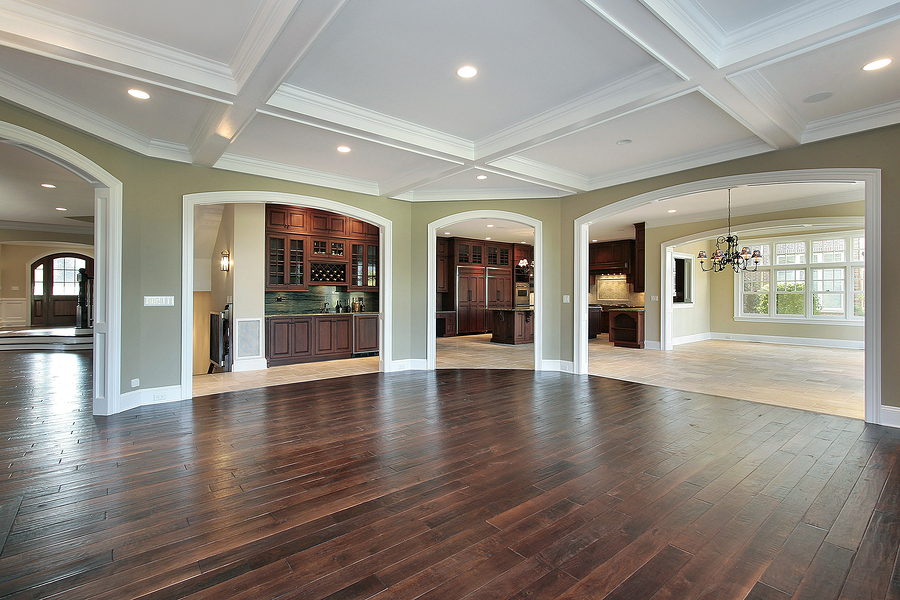 I can provide essential services in a new home transaction, including:
Attend the contract signing with my clients
Attend the walk through inspection with my clients
Compare square footage pricing to other new home developments
Compare square footage pricing to the resale market for newer homes
Compare incentives offered by other local home builders
Provide advice on options and what will have the most impact for resale
Central Coast CA New and Newer Homes
Get new listing alerts delivered to your inbox.
We do not attempt to independently verify the currency, completeness, accuracy or authenticity of the data contained herein. It may be subject to transcription and transmission errors. Accordingly, the data is provided on an as-is, as-available basis only and may not reflect all real estate activity in the market. © 2018 by the following Associations of REALTORS®: Lompoc Valley, Santa Maria, and Santa Ynez Valley. All Rights Reserved. Website reports, email and other information from this website are on an as-is, as-available basis, and we do not make any warranties, express or implied, including without limitation, those of merchantability and fitness for a particular purpose, nor are we responsible for errors or omissions.
NSBCRMLS data last updated at February 21, 2018 3:32 PM PT
Local New Home Developments
Celebration II
Southeast Santa Maria Near Miller  & Betteravia
Mixed Use Development w/ Town Homes and Commercial
1497- 1654 SF Town Homes Walking Distance to Shopping
Pasadera Homes – Guadalupe Beach, LLC
Guadalupe, CA – NO HOA Fees.
Rural USDA Financing Available
Single Family Homes Starting at 1641 SF – 2428 SF
The Gardens – Williams Homes
Southwest Santa Maria – Near Carmen & Blosser
HOA w/ Clubhouse, Pool & Parks
1446 – 2249 SF Town Homes & Cluster Homes
Recently Built Developments on the Central Coast
Skytt Mesa – Coastal Community Builders
3-4 Bedroom One Story View Homes in Solvang, CA
1638 SF – 2370 SF Floor Plans
Cottages at Stonegate – Old Orcutt, CA
Single Family Homes in HOA Community
1084 SF -1781 SF Floor Plans
Old Mill Homes in Old Orcutt, CA
HOA Community of Single Family & Duet Homes
2529 SF – 2966 SF Floor Plans for Homes
Vista La Ventana – Coastal Community Builders
Gated Northeast Santa Maria Community
Town Homes w/  1679 SF – 2145 SF Plans
Legacy @ La Ventana – Coastal Community Builders
Northeast Santa Maria Location – No HOA Fees!
One and Two Story Single Family Homes
Providence Landing – Lompoc, CA
Master Planned w/ Pool, Park & Sports Complex
North Vandenberg Village Homes 1628 sq. ft. – 3265 sq. ft.
Cobblestone Creek Community – Orcutt, CA
1636 SF – 2466 SF Floor Plans w/ Park Nearby
One and Two Story Single Family Homes
Enclave at Harp Springs in Downtown Orcutt, CA
2379 SF – 2985 SF Floor Plans
View Homes, HOA Community & Central Location
Crown Laurel Townhomes
Downtown Lompoc Gated Community
Two Story Patio Homes from 1475 -1868 SF
The Courtyards at Briar Creek @ Lompoc
1687 SF – 2127 SF Floor Plans
One and Two Story Cluster Homes
La Vigna at Westgate Ranch
Southwest Santa Maria Gated Pool Community
Single Family Patio Homes w/ Attached Garages
Mesa Verde – Orcutt, CA
2626 F – 3136 SF Floor Plans, View Homes
One and Two Story Single Family Homes