I attended a foreclosed home property auction hosted by Hudson & Marshall in Ventura last evening. Fortunately, my client was successful in his bid so it was worth the trip down for both of us. He was also able to save about $80,000 off the list price of the property. It was an exciting event and we were both still on a high while we waited with the other winners to sign contracts. All the winning bids are subject to investor/bank approval which will take about 5-7 days to obtain, so we will know if the deal will stick in about a week. More banks are turning to auctions to sell slow moving REOs; it is a method which allows them to quickly clear inventory off their books.
Often I am asked by clients about buying properties at auction, but usually after hearing the details about how property auctions work, they decline to participate. Indeed, you have to be a serious buyer willing to accept a certain degree of risk to buy at auction. The terms of sale usually include no contingencies for inspections or financing. What does this mean? It usually means you have no opportunity to inspect the property. However, in some cases, the properties are listed on the local MLS, and you can view them prior to the auction. And, if the listing agent allows, you could have a home inspector check the property out prior to the auction date. But, you would be paying for an inspection without knowing if you were going to be the winning bidder. (Also keep in mind that I have experienced another auction company deliberately restricting access to a property immediately prior to auction).
Buying without an inspection contingency does mean that if you were to discover a problem with the property and wanted to cancel the sale, you would have to walk away from your deposit and you could be pursued for more if the seller showed additional damage by your default (up to 3% of the purchase price if a liquidated damges provision was included in the contract, or more if no liquidated damages provision was included). Also, buying without a financing contingency means that if your financing falls through, or the property doesn't appraise, and you then cannot perform, you cannot back out of the deal without losing your deposit. This particular auction required buyers to bring a $5000 cashier's check to the auction for the deposit.
If you decide that you want to buy at auction, a real estate agent can help you properly prepare for the event. Auctions typically pay the buyer's agents commission, so you wouldn't be adding to your expense by having representation. In addition to helping you view the property prior to auction, an agent can help you through the pre-approval process, obtain an advance copy of the auction company's purchase contract and a preliminary title report on the property. If you would like a list of Central Coast properties currrently on the MLS that are up for auction, send me an email at tni@mintprop.com. You can also search for properties on my websites: www.CentralCoastRealEstateSearch.com, & www.BuyCentralCoastForeclosures.com (map based search). If you have questions about a specific property, I can be reached at (805) 878-9879.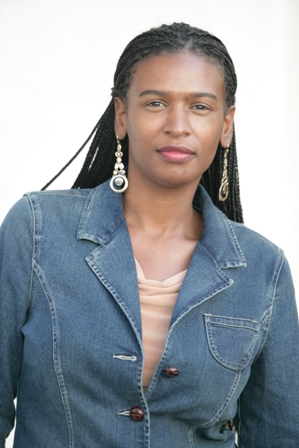 Tni LeBlanc, JD, M.A., e-PRO
Broker/Owner, Mint Properties
(805) 878-9879, tni@MintProp.com
www.iLovetheCentralCoast.com
www.SellMyCentralCoastHome.com
www.BuyCentralCoastForeclosures.com
www.CentralCoastRealEstateSearch.com
*Based on the information from the Central Coast Regional MLS. Neither the Association, the Multiple Listing Service, or Mint Properties guarantees or is in any way responsible for its accuracy. Data maintained by the Association or its MLS may not reflect all real estate activity in the market.