The Santa Maria/Orcutt CA market for foreclosure properties is certainly not unique. However, because of media reports on overall trends in the national real estate market, many who venture into the local home buying market are under the misimpression that there are hundreds of cheap houses sitting out there for the picking. That is not exactly how it is currently working. I might say that about the local condo market — but not the market for homes. That is not to say that there are not bargains out there. There clearly are. But, the local market for foreclosed properties is extremely competitive. On one particularly choice recent bank owned listing, the listing agent reported 28 offers in 5 days.
At present, there are plenty of buyers who have not had success buying a foreclosure. That is because out of approximately 700 single family residences currently on the market, about 300 are short sales. Some are referring to these short sales as "pre-foreclosures" although the term is not altogether accurate as not all will end up in foreclosure if they do not sell. Indeed, some sellers will simply remove them from the market and suffer through, but it is true that the vast majority are trending toward foreclosure.
Short sales are listings where the seller offers the home contingent upon the lender approving the sale at that price because the seller owes more than the house is currently worth. In my experience, short sales take about 3-4 months to close and at least 2/3's of the time they fail, i.e., the seller cannot come to terms with their lender to accomplish the sale. This seems counter intuitive in many cases as often the lender ends up taking less for the property as a bank owned home than as a short sale. However, there are competing interests involved in a short sale including the lender's interest in trying to get more money out of the distressed seller, appeasing sometimes unrealistic investors who are in denial about the extent of their loss, and the fact that the extent of the loss in this unique market many times outweighs the cost savings of avoiding a foreclosure (some estimates place this at $30k-$50k at maximum). Short sales have their advantages for buyers in that you are dealing with a seller who is VERY motivated and the property is usually in better condition than the average foreclosure. But, in my experience buyers get terribly frustrated with them and the success rate is low. This puts an almost laser like focus on the properties that pop up as bank owned as these sales have more certainty — if you get an accepted contract you will get the property at the end of the process. The tricky part is getting an accepted contract.
Currently there are about half as many active bank owned properties as short sales on the market (about 150) in the Santa Maria/Orcutt market. In my view, this reflects the fact that the bank owned market moves FAST. When bank owned properties, i.e., properties that have completed the foreclosure process, are placed back on the market at competitive prices they are under contract quickly. The days on market reflected may prove deceptive to this trend as many times a deal is all but accepted but still reflected as active in the MLS as the contract makes its way through a bank beaucracy for final signatures and approval. However, every bank owned property I have written on for buyers this month except for one — has had multiple offers.
The tactic many bank sellers are undertaking is to list the properties low, refuse to consider offers until they collect a number of offers over a couple of days or weekend and then "counter offer" back to all potential buyers with a request for their "highest and best" offer. Nice — now buyers are in the position to bid against themselves — blindly. I have a technique to aid in this situation — one that will keep you from overpaying. However, it is still an ugly position to be in. As a result, some properties are being bid up slightly — which is contrary to what many buyers expect and what the media portrays about the real estate market. Take into account that each bank owned home has to make its way through the foreclosure pipeline, a process which takes months. So, when they hit the market they are a hot commodity — when priced right. Be ready when you step onto this foreclosure highway — be prepared for the fast lane.
I specialize in guiding people through this process. You need an expert. Call me today to take advantage of this market (805) 878-9879.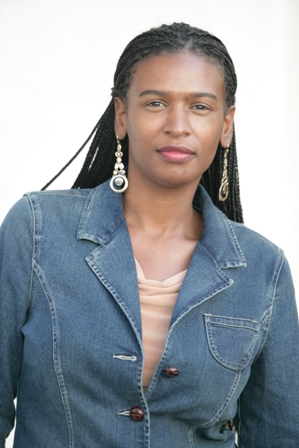 Tni LeBlanc, JD, M.A. , e-PRO
Broker/Owner, Mint Properties
(805) 878-9879, tni@MintProp.com
www.BuySantaMariaForeclosures.com
www.SantaMariaRealEstateBlog.com
www.CentralCoastRealEstateSearch.com
www.VAFBRealEstateSearch.com
*Based on the information from the Central Coast Regional MLS. Neither the Association, the Multiple Listing Service, or Mint Properties guarantees or is in any way responsible for its accuracy. Data maintained by the Association or its MLS may not reflect all real estate activity in the market.