Short sales dominate the Santa Maria and Orcutt CA market. Simply put, short sales are sales where the owner owes more than the house is currently worth. Currently, 50% of the active listings in Santa Maria and Orcutt are short sales. However, 60% of the homes sold in the past 30 days are bank owned homes (REOs), and only 10% of sold homes in the last month were short sales.*
Many homeowners ask — why the disparity? Or, is a short sale a real possibility for me? Now certainly, those figures have something to do with the inherent difficulty of a short sale. Short sales are a marathon, not a sprint. And one of the most important decisions you will make as a homeowner short selling in this environment is the agent you employ. However, I continue to believe that selling your house as a short sale is an option that homeowners in distress should explore. Short sales can help owners avoid foreclosure and in some cases bankruptcy.
Homeowners who purchased or refinanced at the height of the market (end of 2005 / beginning of 2006) often owe much more than their home is currently worth. For example, homes purchased in the Santa Maria or Orcutt CA area during the peak for $500k are often only worth $300k in today's market. Due to job transfer, divorce, or economic factors outside of their control, many homeowners must sell their home now even though it is not the most opportune time. Short sales can work. There are several tactics that will help the odds of a successful outcome for your short sale:
1) Do the background work before you list your home. I recommend to all my short sale sellers that they employ an attorney before beginning the short sale process. You need advice as to whether a short sale is your best option, review of your initial loan documents, assistance compiling your short sale package, and someone to handle negotiations with your bank. Most people believe they cannot afford to hire an attorney. However, there are some attorneys who now specialize in handling short sales and work on a transactional basis instead of a per hour basis. I can also provide you with an attorney referral.
2) Obtaining an "approved price" from your lender. By beginning the dialogue with your lender early, you increase the odds of obtaining an approved price for your listing. The market is currently flooded with short sales and those with an "approved selling price" stand out from the crowd. Buyers and buyers agents are encouraged by this as it means that the lender has agreed to accept an offer at that price and the transaction will likely close in a reasonable amount of time. Buyers are beginning to understand what short sales are, either through their own experience or through the experience of their friends and colleagues who have sat through a short sale. As a result, you have to be able to articulate a reason why your short sale will work where others will not. So, the key to marketing your short sales lies in both properly displaying the features of your home and telling buyers why your home is worth waiting for. I can help you market your short sale in order to obtain the purchase offer you need.
3) Price your home correctly. I cannot emphasize this enough. If an approved price cannot be obtained from the lender you must consult with your agent to list your home for a reasonable price. I've seen one too many short sales where the listing agent overpriced or underpriced the listing. Many times an owner listing their home as a short sale bases their listing price on what they owe on the home rather than what the market is saying. If you overprice your short sale in this market, you will get no showings much less any offers. At the other end of the spectrum, is the under priced short sale listing — priced at a "fire sale" price. This is not an advantage to the short sale homeowner because many times they will fail to obtain a reasonable offer and instead only attract low ball offers. The selling price still has to be accepted by the bank and they are not likely to accept an offer that is obviously below current market value. I can help you price your home correctly in this market at a level that will both obtain offers and be considered reasonable by the bank.
4) Pick the right agent. This is obvious but often overlooked in this market. Homeowners who would have thought long and hard about who to choose as their listing agent during the boom are simply throwing their homes at "short sale mills" and feeling thankful that any agent will take their short sale listing. There is a great deal of shame and avoidance that anyone in financial distress goes through. However, this can be disastrous for a short sale seller. In my efforts working on behalf of buyers, I routinely see short sale listings that have not been properly marketed, costly short cuts taken, and I have submitted offers on short sales where the agent never even bothers to respond. Often this occurs because agents have taken on more short sale listings than they can service in an attempt to increase their odds of closing a deal. My goal in selling your short sale is to give you the best possible shot at getting an approved short sale. I put the same amount of time and effort into my short sale listings (if not more) as I do regular listings. Sellers in distress deserve the best possible chance to avoid foreclosure and/or bankruptcy.
Please contact me today at (805) 878-9879 for a short sale consultation. Let me give you expert advice on selling your house as a short sale in today's Santa Maria and Orcutt CA market.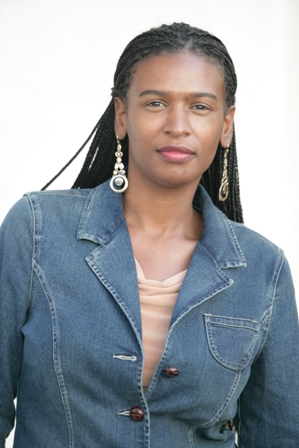 Tni LeBlanc, JD, M.A. , e-PRO
Broker/Owner, Mint Properties
(805) 878-9879, tni@MintProp.com
www.YourMonthlyMint.com
www.VAFBRealEstateSearch.com
www.SantaMariaRealEstateBlog.com
www.CentralCoastRealEstateSearch.com
*Based on the information from the Central Coast Regional MLS. Neither the Association, the Multiple Listing Service, or Mint Properties guarantees or is in any way responsible for its accuracy. Data maintained by the Association or its MLS may not reflect all real estate activity in the market.

Add to Onlywire