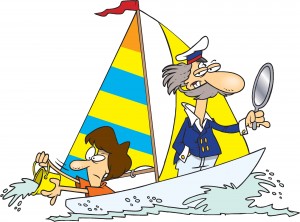 Lately, my phone has been ringing off the hook.
As a
Santa Maria short sale agent
, I am used to receiving urgent calls from homeowners in distress.  Some are weeks away from foreclosure auction, others are at the precipice of missing their first mortgage payment.  These are tough times for many
California homeowners.
People who once prided themselves on having "perfect credit" are now having to face the reality that 2011 wages will not make 2006 mortgage payments, and a short sale may be the right solution.  Almost all the people I speak to have been treading water and waiting for the
Great Middle Class Bailout,
and it simply hasn't arrived.  What has arrived though —
is the short sale.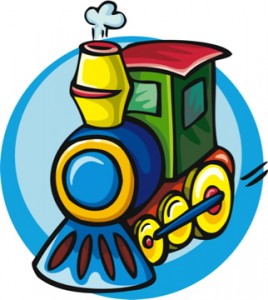 It seems with the reported 

news of a double dip

in housing
, a second wave of short sales has begun.   However, for most, a short sale is the last resort — the last and final stop on the
Loan Modification Expres
s. Indeed, I've met and spoken with homeowners who were told they had loan modifications, only to have their loan modification subsequently cancelled/rejected and then have their bank demand thousands of dollars in arrears.  The Federal
HAMP
loan modification program has not done the job
, and the banks continue to enrich themselves by pretending to participate in it.  Some people are considering suing their bank, but many others will end up opting for a short sale instead.  In fact, most of my clients arrive at my door because their attorney or CPA advised them to pursue a short sale.  I truly wish adequate relief had been offered. But, I've seen the middle class bail out…
and it looks a lot like a short sale.

Tni LeBlanc

is an independent Real Estate Broker, Attorney, and Short Sale Agent.   She is a Certified Distressed Property Expert (CDPE) and Certified HAFA Specialist (CHS) serving the Santa Maria, Orcutt and Five Cities area of the Central Coast of California.
If you are considering a short sale of your Santa Maria, Orcutt,  or Nipomo home, you should seek out an experienced Central Coast Short Sale Agent to guide you through this process.  If you would like a short sale consultation, please call my office to schedule a meeting or a telephone consultation at (805) 938-9950.
* Nothing in this article is intended to solicit listings currently under contract with another broker.  This article offers no legal or tax advice.  Those considering a short sale are advised to consult with their own attorney for legal advice, and their tax professional for tax advice prior to entering into a short sale listing agreement.  Mint Properties is not associated with the government, and our service is not approved by the government or your lender. Even if you accept this offer and use our service, your lender may not agree to change your loan. If you stop paying your mortgage, you could lose your home and damage your credit rating.
Copyright© 2011 Tni LeBlanc *I've Seen The Middle Class Bail Out And It Looks A Lot Like A Short Sale*