Two Loans with Two Lenders: Short Sale Approval Received in 41 Days!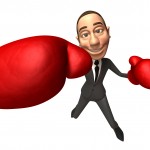 I have another short sale success story to report.  I just closed a short sale that was fully approved by both short sale lenders, Select Portfolio Servicing (SPS) and Specialized Loan Servicing (SLS), within 41 days of submitting the short sale application.  Working with two short sale lenders can be difficult, and I do think that this is the number one reason most short sales fail.  Negotiating between two lenders can add a significant amount of time to the approval process.  However, by staying in almost constant contact with both lenders I was able to negotiate this short sale in record time, with no seller contribution and the deficiency waived on both loans. 
If you are considering a short sale of your Orcutt, Nipomo, Arroyo Grande or Pismo Beach home, you should seek out an experienced short sale agent to guide you through this process.  If you would like a short sale consultation, please call my office to schedule a meeting or a telephone consultation at (805) 938-9950. 
Tni LeBlanc is an independent Real Estate Broker, Attorney, Short Sale Agent and Certified Distressed Property Expert (CDPE) serving the Santa Maria, Orcutt and Five Cities area of the Central Coast of California. 
*Nothing in this article is intended to solicit listings currently under contract with another broker.  This article offers no legal or tax advice.  Those considering a short sale are advised to consult with their own attorney for legal advice, and their tax professional for tax advice prior to entering into a short sale listing agreement.  Mint Properties is not associated with the government, and our service is not approved by the government or your lender. Even if you accept this offer and use our service, your lender may not agree to change your loan.
Copyright© 2011 Tni LeBlanc *Two Loans with Two Lenders: Short Sale Approval Received in 41 Days!*