With the majority of single family homes and condos being listed as "short sales" in the Santa Maria CA and Orcutt CA market, buyers are considering this type of listing more often. A "short sale" is a property listing where the owner owes more than the homes' current value, but still desires/needs to sell. Unfortunately, this is not an uncommon position for sellers in Santa Maria CA. Due to the wild swings in property values caused by the housing boom and bust, many homeowners find themselves in this position. While many attempt loan modification, for owners who must sell due to divorce, job loss, or job relocation, a short sale is often a better option than foreclosure or sometimes bankruptcy.
After listing as a short sale, the owner accepts offers subject to lender approval. The lender must then approve less than the loan balance as payoff and allow the transfer of ownership to the buyer. The trickiest part of the short sale is obtaining lender approval. Many times that process can take as long as 90 days. And even though you may have waited 90 days, the short sale still may still not be approved by the lender. There are many factors that could affect whether the bank accepts the short sale. And buyers should keep in mind that in this market, even the short sales are garnering multiple offers. Typically, the best time to step into a short sale is when it first hits the market, or right after another buyer walks away. Often, a short sale can look a lot like musical chairs with buyers getting tired of waiting and new buyers slipping into their seat.
Due to the stressful situations that many short sale sellers find themselves in, many buyers will discover that although the properties are listed as active or contingent, the seller is not motivated to show the property. This can happen because the process can take a long time, and sellers simply get worn out from all the showings; it can also happen because the seller has already presented an offer to their bank and has no motivation to keep presenting the property until the other buyer loses interest. Or, they may simply not be happy about essentially losing their home and are merely using the short sale process to forestall a foreclosure. Whatever the reason, buyers should be prepared for the fact that many short sellers are not overly enthusiastic about showing their homes, especially after it has been on the market for a long time.
Buyers should analyze likelihood of success before getting caught up in a short sale. They should get a preliminary title report on the property to determine if there are any additional liens on the property besides the mortgage loans, as this may complicate matters. They should be aware that if there is more than one loan on the property with different lenders, the short sale may also be difficult to accomplish. An experienced short sale agent can help guide you through this process.
If you would like information or a list of available home foreclosures, condos, or short sales in the Santa Maria – Orcutt CA area, send an email to me at tni@mintprop.com. You can also search for properties on my websites: www.iLoveSantaMaria.com, www.SantaMariaRealEstateSearch.com, & www.BuySantaMariaForeclosures.com (map based search). If you have questions about a specific property, or would like to set up an appointment to consult about a possible short sale of your property, I can be reached at (805) 878-9879.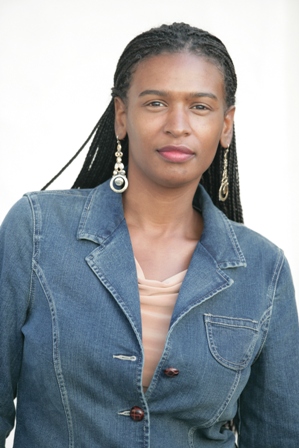 Tni LeBlanc, JD, M.A., e-PRO
Broker/Owner, Mint Properties
(805) 878-9879, tni@MintProp.com
www.iLoveSantaMaria.com
www.SellMySantaMariaHome.com
www.BuySantaMariaForeclosures.com
www.SantaMariaRealEstateSearch.com
*Based on the information from the Central Coast Regional MLS. Neither the Association, the Multiple Listing Service, or Mint Properties guarantees or is in any way responsible for its accuracy. Data maintained by the Association or its MLS may not reflect all real estate activity in the market.