If you are sitting on the fence about buying, Congress just gave you another reason to jump into the market for foreclosures in Santa Maria, CA. According to James Liptak, President of the California Association of Realtors, the recently passed stimulus bill modestly increases the first time home buyer credit from $7500 to $8000. But more importantly, buyers now do not have to pay the credit back as long as they stay in the home a minimum of 3 years. The bill also extended the time period for this credit through the end of the year. This is fantastic news for first time home buyers in the Santa Maria CA market, where they can benefit from significant price recessions in a foreclosure driven market, interest rates at historical lows, and now a substantial tax credit available through the end of 2009.
Buyers should take note that even though prices are declining and and it is a buyer's market; it is still incredibly competitive to buy Santa Maria CA foreclosures. Lots of people think it is a great time to buy. There are only 440 available homes and condos on the market in Santa Maria – Orcutt CA and only 85 are REOs (about 20%), while there are 239 properties in escrow and 166 of them are bank owned properties (about 66%). So, the bank owned foreclosures (REOs) are the hot item right now; they also tend to offer the best prices and garner multiple bids from buyers.
I would advise first time buyers to begin looking long before the Fall season if they want to be sure that they close escrow before the end of the year. Often it can take 2-3 months for a suitable bank owned property to become available, and since most first time buyer's use FHA or VA financing, it can then take 45-60 days to close escrow given the requirements of these loan programs coupled with the bureaucracy of dealing with a bank seller. So, buyer's should make sure they have enough lead time to meet the deadline.
If you would like a list of foreclosure properties in Santa Maria CA or Orcutt CA, please send me an email request at tni@mintprop.com, or call me directly at (805) 878-9879. You can also search for properties on my websites: www.iLoveOrcutt.com, www.iLoveSantaMaria.com, www.BuySantaMariaForeclosures.com (map based search), www.SantaMariaRealEstateSearch.com.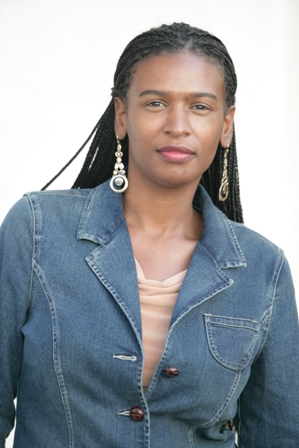 Tni LeBlanc, JD, M.A., e-PRO
Broker/Owner, Mint Properties
(805) 878-9879, tni@MintProp.com
www.iLoveOrcutt.com
www.iLoveSantaMaria.com
www.BuySantaMariaForeclosures.com
www.SantaMariaRealEstateSearch.com
*Based on the information from the Central Coast Regional MLS. Neither the Association, the Multiple Listing Service, or Mint Properties guarantees or is in any way responsible for its accuracy. Data maintained by the Association or its MLS may not reflect all real estate activity in the market. Buyers are advised to consult with a tax professional.