Are short sales never ending bidding wars? Yes, they can be. In general, short sales are some of the most frustrating transactions for sellers and buyers. And, it is almost inevitable in this market that buyers will consider a short sale while looking for a new home. The market is simply loaded with short sales, and sometimes they sit there for months awaiting bank approval. So while buyers wait for the next bank owned listing to pop on the market, they tend to hash and rehash the short sale inventory.
For buyers without all cash or big cash downpayments, the short sale market may allow them to effectively compete for a home. Typically, when bidding on bank owned properties (REOs), bank sellers prefer buyers using conventional financing to those who are using FHA or VA financing — and often they will accept an offer that is lower if the offer is cash or uses conventional financing (which in general requires at least a 10% downpayment). The short sale market is a little different with sellers wanting to bring the short sale lender the highest net offer they can without as much regard paid to the type of financing. Indeed, I would argue that an FHA or VA buyer is preferable for a short sale given that they are more inclined to wait on the short sale since they have fewer options in the marketplace.
In this market of low inventory and high demand, once a short sale listing hits the market, the listing agent will typically collect offers over a period of a week or two and then present all those offers to the seller. The seller then selects the highest and best offer and submits that offer to their lender in a short sale package along with a hardship letter, statement of financial condition, and other supporting documents such as pay stubs, etc. Then the waiting begins. But during that period, the property continues to be offered for sale as a "contingent" listing on the MLS; and if the sellers cooperate, it continues to be shown to buyers. Because short sales take so long to gain approval, market conditions can change during this wait period, and a listing agent can begin to receive offers that are higher than the previously submitted highest and best offer. What then?
Unfortunately, there are no hard and fast rules for how listing agents must treat short sales. Often the policy of the short sale lender will dictate how the short sale will be handled. Some short sale lenders demand that ALL offers be presented to them. And in that case, the agent will submit every offer. However, I've found that most lenders do not want to weed through 10-15 offers and simply want to see the current best offer, and then a better offer if one comes in. Other banks will only consider one offer at a time, so if a better offer is received, an agent would not have a way to present it to the bank anyway.
It is in the seller's best interest to present the highest possible offer as it will affect the amount of the deficiency that will be assessed against them, either as a collectable debt that can be pursued by the lender or as the amount that will be assessed as a forgiven debt, and thus taxed. If the seller has already decided that the short sale is in their best interests after consulting with their tax advisor and attorney, the goal should remain to complete the sale in a timely manner and that will require closing the gate to additional offers at some point. But at what point? Two weeks? Two months? This is where things can get even more uncertain for the short sale buyer – when will the bidding stop? The answer may be never – because even if your offer is the only offer submitted, the bank may still choose to counter it.
Navigating the world of short sales and REOs is a difficult process. You need an experienced agent that can help you through it. If you are considering buying a foreclosure or pre-foreclosure in Santa Maria or Lompoc, please feel free to contact me for a consultation. I can be reached at (805) 878-9879.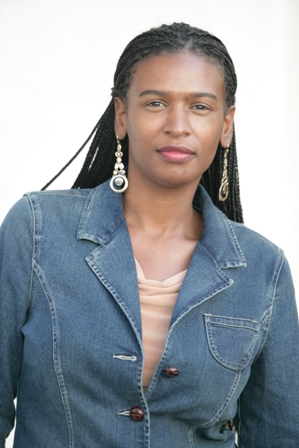 Tni LeBlanc, JD, M.A., e-PRO
Broker/Owner, Mint Properties
(805) 878-9879, tni@MintProp.com
www.iLoveSantaMaria.com
www.SellMySantaMariaHome.com
www.BuySantaMariaForeclosures.com
www.SantaMariaRealEstateSearch.com
Based on the information from the Central Coast Regional MLS. Neither the Association, the Multiple Listing Service, or Mint Properties guarantees or is in any way responsible for its accuracy. Data maintained by the Association or its MLS may not reflect all real estate activity in the market.