Everyone in the Santa Maria and Lompoc housing market is talking about short sales these days. They love them, they hate them, they love to hate them, they. . . well you get the picture. There are a lot of opinions on them. One thing is for sure, if you are a short sale seller you should work with an experienced agent AND obtain legal and tax advice before entering into a short sale arrangement. Short sales have significant legal, tax, and credit consequences.
For example, if you have late payments leading up to a short sale it can impact your credit and your ability to buy a home in the future. Recently, FHA changed their guidelines to reflect that buyers who were delinquent on their mortgage when entering a short sale will not be eligible for an FHA backed mortgage for 3 years. Previously, it was two years. Since many banks are so overwhelmed with applications, they are only looking at delinquent files, so most short sale sellers who have a true hardship are delinquent by the time the short sale is completed.
There are so many issues surrounding short sales and each individual's situation is entirely unique. Have you refinanced? Was it an owner occupied loan? Did you have a HELOC? How much is your deficiency? Who is your lender? How many lenders? Is this your only financial problem? Has a notice of default already been filed? Have you already attempted a loan modification? Since California is an anti-deficiency state, in some cases, an attorney may advise you that a foreclosure is more advantageous than a short sale. In some cases, a short sale may cause you to owe additional taxes on the amount forgiven. Many real estate agents do not know the correct questions to ask much less the answers. They are not lawyers. Frankly, the issues are so new and complex that some attorneys disagree about the answers. And even though I am an attorney and a real estate agent, I insist that every short sale seller consult with an independent attorney before entering into a short sale.
Once you have consulted with your legal and tax professionals and decided that a short sale is the best option for you, you should work with an experienced Realtor. I offer a free short sale real estate consultation to Lompoc and Santa Maria homeowners who are considering a short sale. Please call me at (805) 878-9879 to arrange an appointment.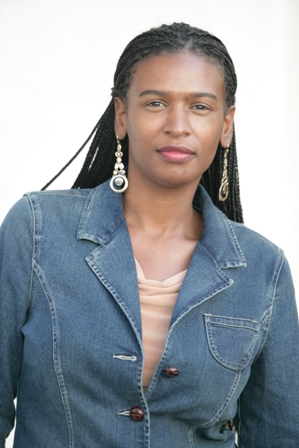 Tni LeBlanc, JD, M.A. , e-PRO
Broker/Owner, Mint Properties
(805) 878-9879, tni@MintProp.com
www.SellMyCentralCoastHome.com
www.CentralCoastRealEstateSearch.com
www.BuyCentralCoastForeclosures.com
www.SantaMariaRealEstateBlog.com
*Based on the information from the Central Coast Regional MLS & Lompoc Valley MLS. The Association, the Multiple Listing Service, nor Mint Properties guarantees or is in any way responsible for its accuracy. Data maintained by the Association or its MLS may not reflect all real estate activity in the market. Buyers and sellers are advised to consult with their own attorney for legal advice — this blog does not offer legal advice.