Short sale sellers are routinely receiving multiple bids on their properties given the current limited inventory in many markets on the central coast. Some lenders request to see all offers submitted on a listing, but often sellers are often given discretion about which offer to present to their lender for approval. Inevitably, the question arises — how do I choose which offer to present to the bank? Several factors are important and short sale sellers should reflect on them when deciding which offer to present to their lender:
1) How long is the buyer willing to wait? Buyers submit a short sale addendum with their offer indicating the initial time period they are willing to wait for an answer from the seller's lender. The seller's short sale agent should inquire with each buyer's agent about the buyer's real timeline. Do they have to move by a certain deadline? Or are they in no rush?
2) Is the buyer writing offers on multiple properties? Given current market conditions, it is fast becoming a common practice for buyers to write on a short sale and then take a stab at each REO listing that pops on the market. And, buyers do not always disclose if they are continuing to write on other properties. It is important to have your short sale agent ask the buyer's agent whether the buyer is continuing to write on properties as they come on the market, so you can use this in your analysis of which offer to accept.
3) What type of financing is the buyer using? Because FHA and VA financing can be disfavored when bidding on some REO properties, buyers using this type of financing may be more inclined to wait for a short sale. Or at least they may have fewer options and end up waiting on a short sale. So, unless the home you are selling needs a great deal of repair to qualify for FHA/VA financing, accepting an FHA or VA offer can actually be advantageous to a short sale seller.
4) Is the offered price reasonable and likely to appraise? In an effort to be the winning bidder on a short sale, some buyers will bid the price up past what is reasonable, hoping that the appraisal will ultimately limit what they have to pay for the property. The problem with this from the seller's point of view is that any change in the price can trigger a longer wait period for approval or re-approval of the offer. Banks don't usually reject a short sale offer because it is too high, but the seller can then become stuck trying to get the bank to approve the true market value when the appraisal comes in, or trying to find another buyer at that "approved" overbid price, if the original buyer walks away from their offer.
The bottom line is that short sale sellers and their agents should still analyze the quality of every offer. An offer from a buyer bidding on every property under the sun who will only commit to wait 14 days for lender approval (when it will likely take 60 days) and who bid the property up $50,000 over all the recent comps is probably not the best offer for your short sale listing. If you are interested in listing your home as a short sale, please fill out an inquiry form at www.SellMyCentralCoastHome.com and I will contact you to set up an appointment to go over your individual situation. Or simply give me a call at (805) 878-9879.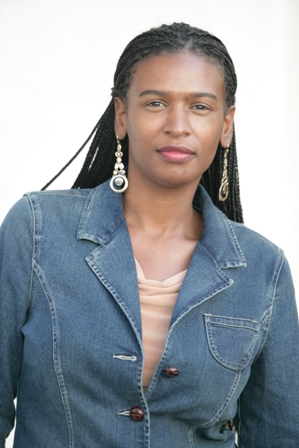 Tni LeBlanc, JD, M.A. , e-PRO
Broker/Owner, Mint Properties
(805) 878-9879, tni@MintProp.com
www.SellMyCentralCoastHome.com
www.CentralCoastRealEstateSearch.com
www.BuyCentralCoastForeclosures.com
www.SantaMariaRealEstateBlog.com
*Based on the information from the Central Coast Regional MLS & Lompoc Valley MLS. The Association, the Multiple Listing Service, nor Mint Properties guarantees or is in any way responsible for its accuracy. Data maintained by the Association or its MLS may not reflect all real estate activity in the market. Buyers and sellers are advised to consult with their own attorney for legal advice — this blog does not offer legal advice.