Short sales are popping up all over the Central Coast of CA due to the recent housing boom/bust. Many buyers are interested in these properties because they offer the possibility of today's prices without the frenzy of the bank owned bidding process. Short sale buyers should keep the following in mind when shopping for a short sale (pre-foreclosure) home.
1) You will wait for a short sale. Unless that short sale seller has an "approved" short sale, you will spend a good deal of time closing a short sale deal. In Santa Maria, the epicenter of foreclosure activity in the Central Coast market, there were 157 closed short sale listings in 2008, and the average days on market was between 5 -6 months. Many buyers get tired of waiting during that process, but a few that find the right property will wait as long as it takes, and the patience of some buyers is being rewarded.
2) There is intense competition to be the first offer once a short sale hits the market. Or, if one buyer gets tired of waiting, there can be another scramble to be the replacement buyer for that short sale property. Given the wait time on short sales, some buyers simply look past them when shopping for a home and instead turn to bank owned properties. But there are many others who are ready and waiting to jump on the next short sale listing. Short sales tend to be in better condition than foreclosures as often sellers are still living in them; as a result they haven't been vandalized or neglected like much of the foreclosure inventory.
2) Short sales may be priced low, but the bank may counter your offer even though the seller has accepted it. There are not a lot of properties on the market at the prices that buyers want to pay — bank owned properties get snapped up quickly and with a great deal of competition (there were 15 offers on the last bank owned property I bid on for a buyer). Short sales tend to be priced aggressively given that the seller's main aim is to obtain an offer (any offer) that will trigger their bank to begin negotiations. However, the bank has the final word on a short sale, and they will order a broker price opinion, and/or an appraisal to ensure that the offer they accept is in line with current market prices.
3) Even though a short sale is on the market as "active" the seller may already have an offer presented to the bank. Short sales agents handle their listings differently, some are marked "contingent," i.e., an offer has been accepted as contingent upon bank approval. Contingent listings continue to be presented as available on our local MLS. Other short sale listing agents instruct their sellers not to sign any offers, leave the listing active, and submit any and all unsigned offers to the bank for approval. As a result of the extended wait time for bank approval, short sales sit on the market as available, while waiting on bank approval.
4) You should consider the likelihood of success when writing on a short sale. How many loans are on the property? If there are more than one, are they with the same lender? Are any of the loans insured? Does the seller have other liens? Has the seller filed bankruptcy? Is the seller also pursuing a loan modification with the lender? Has the lender already completed a broker price opinion or appraisal? Has the lender previously approved another offer on the property? All of these factors should be considered so that you as the buyer have a realistic picture of whether the short sale will likely happen.
I specialize in helping people buy and sell foreclosed properties. If you are interested in shopping for Central Coast short sales, I can send you a list of them. Just send me an email at tni@MintProp.com, or give me a call at (805) 878-9879. You can also search for Central Coast short sales three different ways on my websites: BuyCentraCoastForeclosures.com, BuySantaMariaForeclosures.com, CentralCoastRealEstateSearch.com.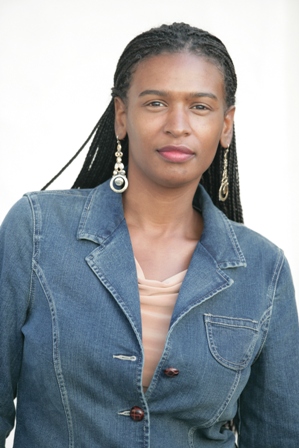 Tni LeBlanc, JD, M.A, e-PRO
Broker/Owner, Mint Properties
(805) 878-9879, tni@MintProp.com
www.SelMyCentralCoastHome.com
www.BuySantaMariaForeclosures.com
www.BuyCentralCoastForeclosures.com
www.CentralCoastRealEstateSearch.com
*Based on the information from the Central Coast Regional MLS. Neither the Association, the Multiple Listing Service, or Mint Properties guarantees or is in any way responsible for its accuracy. Data maintained by the Association or its MLS may not reflect all real estate activity in the market.