How to Frustrate Buyers and Alienate Buyer's Agents
Truth in Advertising. Simple concept, but in the real estate world it can get complicated. The temptation to embellish is sometimes irresistible to a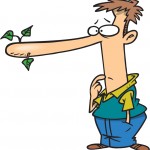 home seller. Just the other day, I was showing a home to a couple who have a large family. We have been on the hunt for a 4 bedroom in their desired location for quite some time. When we walked into a home with a large enclosed sun room with a closet, the husband exclaimed "I hope they aren't counting this as the fourth bedroom!" And it hit me how many houses we've seen that claimed to have 4 bedrooms and really did not. Unfortunately, our market is moving so fast, there is often not enough time to preview or get the other agent on the phone in time to avoid these mini-disasters. Here was a family that really needed 4 bedrooms, not 3 bedrooms and an office, not 3 bedrooms and a crawl space you could build out, but 4 bedrooms, and they were consistently being misled. They'd seen it all in terms of creative advertising, and not surprisingly were getting a little jaded.
As a real estate agent, I've seen it all as well. I've seen vacant lots classified as single family homes — "oh you want a house with that?" Not to mention advertising for features that didn't even exist in the home. "Hey where's the pool?" Only to hear "There is plenty of room for one out back and here are the plans I had drawn up." To which I am tempted to reply, "How about you call us back when you draw up a real pool? Because right now you're showing my client the person he doesn't want to be — you know the person who really wanted a pool but couldn't afford to put one in? Yeah, he doesn't want to be that guy, which is why he wanted to look at houses with pools already in them." And as an agent, after driving out to some non-pool having house during prime Saturday showing time, I better at least see an over sized spa with some dirty water in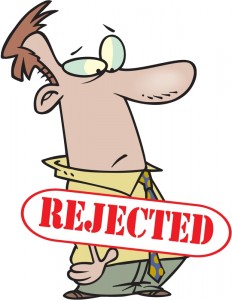 it, or I'm going to be upset. I don't want to look at blueprints and un-filed permits; I can dream at home, I don't need the change of scenery.
The seller's side of this equation I think is also very negative. Watching day after day of buyers trot through your home and reject it can be disheartening (and make you feel unnecessarily desperate). You're going to start to think that people hate your house. When in reality, they just hate that it doesn't have a gourmet kitchen…like you said it did. Now ultimately, unless you suddenly decide to upgrade, the buyer for your home will have to be okay with Formica countertops and vinyl floors. Trust me, people buy homes with Formica counter tops and vinyl flooring every day. Some of those people even like the houses they buy.  The key is to attract buyers who want the attributes that your home actually has.  By painting an accurate picture of your home in advertising, you will avoid frustrating buyers, alienating buyer's agents, and wasting your own time.
Tni LeBlanc is an independent Real Estate Broker, Attorney, Short Sale Agent, Certified HAFA Specialist (CHS), and Certified Distressed Property Expert (CDPE) and Short Sale and Foreclosure Resource Agent (SFR) serving Santa Maria, Orcutt, Lompoc, Nipomo, and Arroyo Grande on the Central Coast of California.
* Nothing in this article is intended to solicit listings currently under contract with another broker. This article offers no legal or tax advice and is for information purposes only. Those considering a short sale are advised to consult with their own attorney for legal advice, and their tax professional for tax advice prior to entering into a short sale listing agreement.
Copyright © 2012 Tni LeBlanc *How to Frustrate Buyers and Alienate Buyer's Agents*