Yes, you can. In fact, I would always advise a home buyer to have representation when making a purchase, and especially when buying a FSBO (for sale by owner). The issue of your agent's compensation can be tackled with the seller at the outset. Most FSBOs seek to save money by not paying an agent to represent them in the sale of their home. However, I've found that FSBOs will usually agree to pay a buyer's agent out of their proceeds. This can still amount to a significant savings for them, as they will be able to complete the sale paying about half the commission.
I would also highly recommend using a Realtor when buying a FSBO because, in my opinion, many, if not most, FSBOs are priced above market. This is a little known secret that agents know, that most buyers don't. Right behind the desire to save commission is usually the desire to receive more for their home than the agents they interviewed told them it was worth. If a seller is not realistic about the market value of their home, most seasoned agents will turn that listing down. However, agents do have the temptation to inflate a recommended selling price to win a listing (Realtors are prevented by their code of ethics from engaging in this practice). So, a FSBO has many times rejected even an inflated valuation of their home for their more inflated asking price. As a buyer, you need an agent to help you determine the best offering price and to haggle with a FSBO seller.
Not all FSBOs are overpriced with greedy sellers. In this market, I've seen Central Coast FSBO sellers trying to sell their home themselves because they don't have the equity, or to try to avoid a short sale. Those are great reasons, but as a buyer you still need an agent to help you evaluate whether you are overpaying for the home. I am not anti-FSBO. Quite the opposite, a FSBO can be a great experience. Before becoming a Realtor, I bought my first condo as a FSBO. Those sellers were asking a higher price for their property, but they had made a lot of expensive upgrades to the home that, in my view, merited the price they were asking. However even in that transaction, they paid an agent to complete the paperwork at the end! If you are interested in buying a FSBO, but would like to have an agent by your side, give me a call at (805) 878-9879.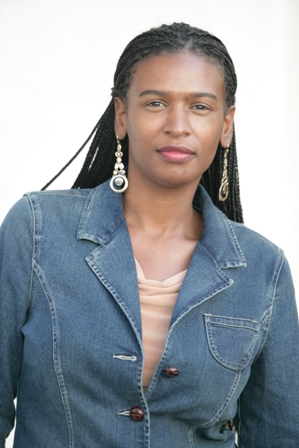 Tni LeBlanc, JD, M.A., e-PRO
Broker/Owner, Mint Properties
(805) 878-9879, tni@MintProp.com
www.iLoveLompoc.com
www.iLoveSantaMaria.com
www.BuySantaMariaForeclosures.com
www.CentralCoastRealEstateSearch.com
Based on the information from the Lompoc Valley & Central Coast Regional MLS. Neither the Association, the Multiple Listing Service, or Mint Properties guarantees or is in any way responsible for its accuracy. Data maintained by the Association or its MLS may not reflect all real estate activity in the market.