Are you a veteran looking to buy a short sale home or condo with a VA loan in the Lompoc, CA area? Short sales can be excellent bargains, and they also offer some relief to the VA buyer who may be experiencing difficulty purchasing a bank owned or REO listing in the competitive Lompoc foreclosure market. The first thing to keep in mind when buying a short sale property is that there are a lot of contingencies involved, and using VA financing can add to those contingencies. So, some short sale agents will advise their client to take a conventional, cash, or FHA offer before a VA offer because they view those loans as easier. I don't, mainly because I think a VA buyer may often be a better buyer for a short sale. Because they have fewer options in the foreclosure market, VA buyers will often be patient enough to wait the time it takes to get short sale approval. That being said, there are hurdles specific to VA that must be overcome on a short sale:
1) Paying for repairs, including termite. Termite repairs must be completed on a VA loan. Seems simple enough except that VA also does not permit the buyer to pay for those repairs out of pocket. This is meant as a protection for VA purchasers. On the other end, on a short sale, many banks will not allow termite (or any other repairs) to come out of their proceeds. So, either the seller pays for the termite and other repairs or the deal cannot move forward. In a short sale situation you are dealing with a seller in distress who often will not or cannot come up with any additional funds. So, termite repairs and other VA required repairs can be a stumbling block where the seller will not/cannot pay for the repairs.
2) The property doesn't appraise. In the Lompoc CA real estate market, many Lompoc short sale listing agents have the impression that VA appraisals are tougher than appraisals for FHA or conventional loans. Whether or not this is a "fact" is uncertain. But the perception is there. If a short sale home does not appraise, the short sale package must be resubmitted to the lender for consideration. This process can take a month, or even longer. Sometimes it takes as long as the original approval. Because of this acceptance of a VA offer may be more difficult. Rather than run this risk, short sale listing agents may prefer an offer with different terms. And, even if the offer is accepted, VA buyers may run up into this problem — and then they have a longer wait even after waiting months.
3) Short sale approval timeline too short. Many short sales have shortened time periods for closing. I once received a short sale approval one business day before it expired. That was an extreme case, but it illustrates that sometimes banks have little regard for how much time they give you to close. And, an extension is not guaranteed, especially if you are running up against a firm deadline for foreclosure. VA loans routinely take longer than the standard 30 day period offered in short sale approval letters. I would estimate the average is about 45 days for a VA loan to close. This is because a VA loan must have a VA appraisal, and that is handled through VA. At times, there are delays getting VA appraisals downloaded from their system, even though you may know they are complete and submitted. The lender cannot control that particular delay. But, it does highlight the importance of working with an experienced local lender who can insure that every other aspect of your VA loan file is complete, so that delays can be minimized.
If you are looking to buy a home in the Lompoc area, I can help you navigate the market for short sales, foreclosures and REOs in Lompoc, CA. Give me a call at (805) 878-9879 for a consultation on buying with your VA benefit in the Lompoc real estate market.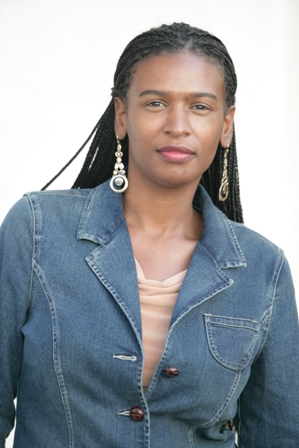 Tni LeBlanc, JD, M.A., e-PRO
Broker/Owner, Mint Properties
(805) 878-9879, tni@MintProp.com
www.iLoveLompoc.com
www.SellMyLompocHome.com
www.VAFBRealEstateSearch.com
*Based on the information from the Lompoc Valley & Central Coast Regional MLS. Neither the Association, the Multiple Listing Service, or Mint Properties guarantees or is in any way responsible for its accuracy. Data maintained by the Association or its MLS may not reflect all real estate activity in the market.