Vandenberg Air Force Base provides a steady source of new arrivals to the Central Coast area. Due to the attractive climate and small town atmosphere many decide to never leave or to return to the area after they retire from military service. The biggest weather related complaints here tend to be fog and wind; complaints that generate laughter from those who have spent winters living with ice, shoveling snow, and hiding from freezing sleet.
Snapping up a Central Coast home when prices have dropped so dramatically is certainly an attractive option for those who have eligibility for a VA certificate. Indeed, the VA program is about the only 100% financing game in town. Military personnel have a clear edge in this buying environment, as the biggest hurdle for most is obtaining down payment funds and qualifying for financing under the now stricter guidelines. VA still offers a safe harbour with its no down payment requirement, and acceptance of lower credit scores from applicants.
One of the first questions I'm asked by incoming military personnel is whether they should look for housing in Lompoc or Santa Maria. Both cities have much to offer. Lompoc is about 10 – 15 minutes from VAFB and is known for its small town atmosphere and annual Flower Festival. Santa Maria is about 20 minutes from base, and known for its annual Strawberry Festival and Elks Parade. Each count agriculture and the Air Force Base as a major part of its economy.
On the way to Lompoc is Vandenberg Village which is about 5 – 10 minutes from VAFB and known for its pristine, secluded suburban environment. There are not many stores in Vandenberg Village, but not much traffic either. Lompoc also maintains a small town charm; it is about 40 – 45 minutes north of Santa Barbara, 25 minutes west of the popular tourist destinations, Solvang and the Chumash Casino, and about 30 – 35 minutes southwest of Santa Maria. Home prices in Vandenberg Village tend to be higher than Lompoc proper. For example of the 28 active home listings in the Village, the average price is about $425,000, with the least expensive home being a 1200 sq. ft. bank owned home offered at $204,900, and the highest priced listing being an executive home in the Country Club area (with all the expected amenities) offered at $695,000. The City of Lompoc area (excluding the Mission and Mesa Oaks areas), tends to be less expensive for single family detached homes, with prices beginning at $135,000 and the median home price being about $250,000.
Base personnel tend to prefer the southern part of Santa Maria and Orcutt as it cuts their commute time to about 20 minutes; whereas living on the north side of Santa Maria can add an additional 10 minutes to the commute. One plus is that Santa Maria does offer more affordable newer homes than the Lompoc region. Newer homes in Lompoc are still starting at about $300,000, but due to the large amount of building and population growth during the recent housing boom, Santa Maria has a large inventory of newer homes beginning at around $200,000.
Santa Maria is now the largest city in Santa Barbara county and offers quick access to the surrounding beach communities of Grover Beach & Oceano (15 – 20 minutes), Pismo Beach (20 – 25 minutes), and Avila Beach (25-30 minutes). Also, Santa Maria is 30 minutes from San Luis Obispo which offers boutique shopping, the eclectic environment of a college town, and its popular weekly Farmers Market.
Both Santa Maria and Lompoc have a great deal to offer. If you are moving to the area, I can send you listings in both cities as I am a member of both local Realtors' associations. Please feel free to send me an email at tni@mintprop.com, or give me a buzz at (805) 878-9879 and tell me about your upcoming housing needs.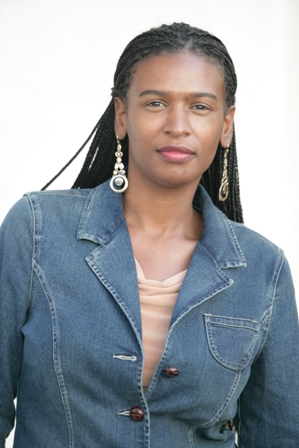 Tni LeBlanc, JD, M.A., e-PRO
Broker/Owner, Mint Properties
(805) 878-9879, tni@MintProp.com
www.iLoveLompoc.com
www.iLoveOrcutt.com
www.iLoveSantaMaria.com
www.VAFBRealEstateSearch.com
*Based on the information from the Central Coast Regional MLS & Lompoc Valley Association MLS. Neither the Association, the Multiple Listing Services, or Mint Properties guarantees or is in any way responsible for its accuracy. Data maintained by the Association or its MLS may not reflect all real estate activity in the market.