What Should I Say In My Short Sale Hardship Letter?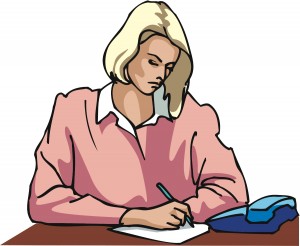 As a Santa Maria short sale agent, this is probably the most common question I'm asked by potential short sale sellers.  It can easily become the "never-ending term paper," you know, the one you never start writing?  Short sale sellers tend to put off and put off writing their hardship letter.  It is a bit different than a loan modification hardship letter, where the purpose is to indicate that you have it hard but you can still afford to stay in the home if your lender makes a few changes to your loan.  The short sale hardship letter's purpose is to tell your lender that you can't afford your house and you need to sell it.  Many short sale sellers have a difficult time writing about the fact that they cannot afford their home.
My advice is to not make the short sale hardship letter any more difficult that it needs to be.  The basic format is to first write about when you purchased the home and what your financial situation was like at that time.  Usually, there was an event or trigger that then led to the financial difficulty: unemployment, reduction in hours, increase in expenses, etc.  Write about that event or series of events and when they began.  Be fairly specific about the impact to your income and expenses and if possible attach supporting documentation to your short sale hardship letter.  However, the short sale hardship letter does not need to be an epic saga.  Most short sale hardship letters that I process are one page in length.  They should be signed and dated and list the loan number and property address.
Before deciding whether to short sale your home, it is essential that you obtain legal and tax advice, and consult with an experienced short sale agent.   If you are considering a short sale of your Santa Maria, Orcutt, or Nipomo home and would like a short sale consultation, please call my office to schedule a meeting or a telephone consultation at (805) 938-9950.
Tni LeBlanc is an independent Real Estate Broker, Attorney, and Short Sale Agent.   She is a Certified Distressed Property Expert (CDPE) and Certified HAFA Specialist (CHS) serving the Santa Maria, Orcutt and Five Cities area of the Central Coast of California.
*  Nothing in this article is intended to solicit listings currently under contract with another broker.  This article offers no legal or tax advice.  Those considering a short sale are advised to consult with their own attorney for legal advice, and their tax professional for tax advice prior to entering into a short sale listing agreement.  Mint Properties is not associated with the government, and our service is not approved by the government or your lender. Even if you accept this offer and use our service, your lender may not agree to change your loan. If you stop paying your mortgage, you could lose your home and damage your credit rating.
Copyright© 2011 Tni LeBlanc *What Should I Say In My Short Sale Hardship Letter?*