5 Reasons Why Now Is the Time For A Short Sale of Your California Home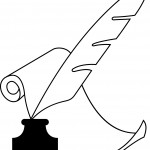 1)      California Senate Bill 931 (SB 931) – This important new law went into effect on January 1st.   It requires that first mortgage lenders forgive the deficiency when they accept a short sale on a dwelling with up to 4 units. (The deficiency is the difference between what was owed on the mortgage, the expenses of sale, and the amount it was sold for during the short sale). Without the protections of SB 931, an individual short sale seller had to make sure that the bank forgave the deficiency in the short sale approval. Often, as a matter of policy, national banks would refuse to remove this possibility – leaving short sale sellers in limbo. That uncertainty has been removed when dealing with a first mortgage lender in California by this new SB 931 legislation.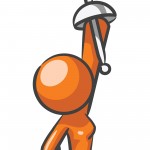 2) California Senate Bill 458 (SB 458) – Just signed into law by Governor Jerry Brown on July 15, 2011 and effective immediately thereafter, it prevents junior lien holders who have accepted a short sale from pursing a deficiency against the short sale seller.  This law expands the protection provided in Senate Bill 931, and is a major development in the area of short sales. And, I think it makes the case in favor of short sale vs. foreclosure for many distressed California homeowners.  Now if the short sale is accepted, there is no more threat of a deficiency trailing behind most short sale sellers.
3)    Tax forgiveness on principal residences. Under the federal Mortgage Forgiveness Debt Relief Act of 2007, sellers have a limited window of opportunity until the end of 2012 for potential tax forgiveness on the short sale of their principal residence. Also, California state tax relief is limited as well until January 1, 2013.  It is possible that these favorable tax laws could be extended, but they also could not be extended, making 2011/2012 an opportune time to short sell your home.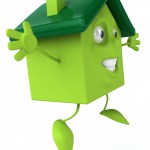 4)    Recent HAFA Updates – The government HAFA program has been revised (effective February 1, 2011) to  make processing a short sale smoother under the HAFA. Participant servicers are no longer required to verify financial information (although they still may if they wish), caps have been removed from amounts that second mortgage lenders can receive (giving more room to negotiate a deal everyone will agree to), the subject property can be rented for up to 12 months prior to the Short Sale Agreement if it was previously the seller's principal residence, and the time period for lender response to offers has been tightened.
5)      You've had enough. – This may be the most important reason. Often, I meet with clients who are considering a short sale and when we begin to discuss things, I discover they have been in financial distress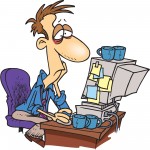 for 3 or more years. If your home is massively underwater and you have financial hardship, the sooner you put it behind you the sooner you can begin your new life. If you short sell your property, you may be able to get a new loan in 2 – 3 years under current FHA and Fannie Mae guidelines. The sooner you complete the short sale the sooner that clock begins.
Before deciding whether to short sell your home, it is essential that you obtain legal and tax advice, and consult with an experienced local short sale agent.   If you are considering a short sale of your Santa Maria, Orcutt, or Nipomo home and would like a short sale consultation, please call my office to schedule a meeting or a telephone consultation at (805) 938-9950.
Tni LeBlanc is an independent Real Estate Broker, Attorney, and Short Sale Agent.   She is a Certified Distressed Property Expert (CDPE) and Certified HAFA Specialist (CHS) serving the Santa Maria, Orcutt, Nipomo and Five Cities area of the Central Coast of California.
Copyright (c) 2011 Tni LeBlanc *5 Reasons Why Now Is the Time For A Short Sale of Your California Home*