You would think that once a bank found a willing buyer, who won the extended "highest and best" bidding process for a foreclosure property, they would be hot to close the transaction. Well think again. I've actually had an all cash buyer trying to close in 10 days (or less) and the bank and their escrow company simply were not able to do it! The buyer couldn't believe it, but having dealt with REO properties many times before I certainly could. There are several delays that seem to happen time and time again in bank owned purchases:
1) Getting the finalized contract back from the bank. Yes, as simple as this sounds, I've had delays of up to a month just getting the seller signed contract back on an REO. Most lenders can start to work up your loan with just the buyer signed contract, but many cannot submit the file to underwriting without the fully finalized contract. So, not getting the contract back can significantly delay your closing.
2) Turning on all the utilities for the home inspection. Many banks are now using separate companies to manage landscaping and utilities at their properties. This can make the simple act of turning on the utilities into the "Who's on First?" routine. Banks are tremendously concerned about water and they almost always want the water off at the property for fear that something will leak or overflow in a vacant home. They call this "winterization," which is sort of a hilarious term to use in April in California. Sometimes you have confirmation that all utilities are on, show up with the inspector and find out the gas is not on. Not very fun for all involved.
3) Using an out of town (and overburdened) escrow company. Banks contract their escrow and title work with escrow companies that are usually out of town and this can lead to delays. I've had closings delayed because although loan documents were sitting at escrow, there were so many files ahead of ours in line we had to wait. In addition, out of town escrow companies can add days to a transaction as documents have to be sent via overnight mail back and forth. And recently, some of these escrow companies have begun contracting out the conifirmation of recording — and this can mean a sale doesn't get confirmed until the end of the day or even the following day.
4) Getting the bank to sign the final HUD-1. This one last step, which is usually the last and only thing the bank has to do at the end of the transaction, can ruin a buyer's plans to close on a Friday and move in over a weekend. I've waited up to a week for a bank just to sign this one document. Some banks allow asset managers to sign off on the final HUD-1. However, others require that the investors sign off on this document. That, of course, can lead to additional delays.
I find it odd that almost all banks reserve the right to charge a buyer "per diem" fees if they do not close on time, yet they are usually the cause of closing delays. If you are planning on buying an REO property on the Central Coast, be prepared for these and other delays in buying foreclosed properties. Even with delays and inconveniences most buyers still identify REOs as the best buys in today's market. I specialize in helping people buy foreclosed properties here on the Central Coast and can help guide you through this process. If you would like a list of bank owned properties (REOs) in the Santa Maria, Arroyo Grande, Pismo Beach or surrounding areas, send an email request to me at tni@mintprop.com. Or give me a buzz at (805) 878-9879 and I will set up a personalized tour of homes for you.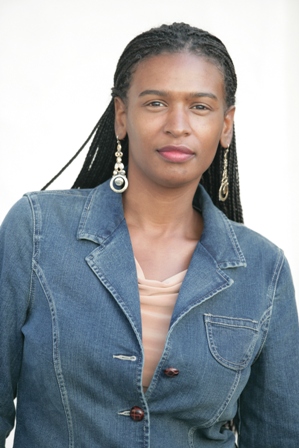 Tni LeBlanc, JD, M.A., e-PRO
Broker/Owner, Mint Properties
(805) 878-9879, tni@MintProp.com
www.iLovetheCentralCoast.com
www.SellMyCentralCoastHome.com
www.BuyCentralCoastForeclosures.com
www.CentralCoastRealEstateSearch.com
*Based on the information from the Central Coast Regional MLS. Neither the Association, the Multiple Listing Service, or Mint Properties guarantees or is in any way responsible for its accuracy. Data maintained by the Association or its MLS may not reflect all real estate activity in the market. Buyers are advised to consult with their own attorney for legal advice — this blog does not offer legal advice