Approximately 25% of the 500 active single family listings in the Santa Maria California market are "contingent." Buyers run up against this time and time again, and often wonder, "what exactly is a contingent listing?" Before the housing bust, "contingent" was primarily used when a seller accepted a contract that was contingent upon another home selling. For example, if I offered to buy your home but I needed to sell my own home to make that happen, I could make an offer contingent upon my home sale. The seller could then accept that offer and continue to offer their home as available, and if they received a better, or non-contingent offer before I removed that contingency, they could serve notice upon me (the first buyer) to either remove that contingency or walk away from the deal.
Now that the foreclosure driven markets are dominated by short sales (almost half of the Santa Maria and Orcutt market is short saled), contingent usually means contingent upon bank approval, i.e., the seller has received at least one offer that they have accepted and presented to the bank for approval. It does make sense to shop contingent listings because buyers are playing quite a musical chairs game right now. Since there is not much available that can be bought easily, buyers shop short sales and REOs at the same time. Many times when an approval comes in the original buyer is no longer interested. Also sometimes a short sale listing that is marked active really is contingent but the broker has instructed the seller not to sign any offers until they have bank approval — so they continue to market they property as active even though they have at least one offer on it.
If you would like a list of Central Coast short sale properties, send me an email at tni@MintProp.com. Also, keep in mind that contingent listings from the Central Coast Regional MLS do not show up on Realtor.com, but they are displayed on my website CentralCoastRealEstateSearch.com. If you would like to consult about a possible short sale of your property, I can be reached at (805) 878-9879.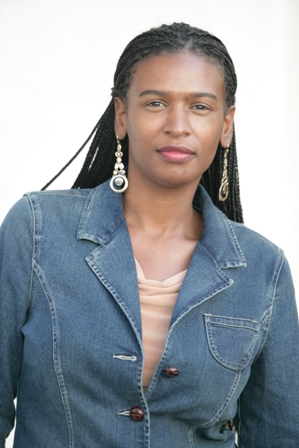 Tni LeBlanc, JD, M.A., e-PRO
Broker/Owner, Mint Properties
(805) 878-9879, tni@MintProp.com
www.iLovetheCentralCoast.com
www.SellMyCentralCoastHome.com
www.BuySantaMariaForeclosures.com
www.CentralCoastRealEstateSearch.com
*Based on the information from the Central Coast Regional MLS. Neither the Association, the Multiple Listing Service, or Mint Properties guarantees or is in any way responsible for its accuracy. Data maintained by the Association or its MLS may not reflect all real estate activity in the market. Not intended to solicit listings currently under contract with another broker.