Rice Ranch
is a master planned community which will have new single family homes, high end condominiums, and a 26 acre sports complex and community park. The Orcutt California community will have over 300 acres of preserved open space. After viewing the master planned community, "Summerlin," in Las Vegas over the Labor Day weekend, I was sold on the concept of a master planned community and curious to see how Rice Ranch was turning out. I also read the recent article in the
Santa Maria Sun
regarding how sales were going well. Unfortunately, many new home developers are filing bankruptcy, and leaving those who have already purchased homes questioning when or how their developments will be completed, so it was encouraging to hear that Rice Ranch was prepared to deal with the market in its current form. This project was a long time in the making (15 years), and they are prepared for sales to last through the current market downturn. Price information on the high end condominiums was not on display — and it appears that they are not yet selling those units. However, the Sun article indicated that they would be priced around $300,000.
I viewed the single family home models. One stories lined up on one side, two stories on the other. The first one story I viewed stood out as my favorite. Most of the models featured the dark hardwood flooring that buyers tend to prefer. The prices began at $485,000 for the 1777 sq. ft. model and topped out at $665,000 for the 2878 square foot model. Inevitably, most home buyers want to compare these prices to what you can get on the resale market. However, I would note that there isn't anything on the local existing home market which offers what Rice Ranch promises to be; a 500+ acre master planned community. That said, you can definitely get a lot of bang for your buck on the "newer" home market. For example, check out my listing built in 2007 in La Ventana, a premier development in north east Santa Maria which features single family homes with generous floorplans, high end townhomes, and a gorgeous community clubhouse and pool. www.203Orie.com, www.203OrieCt.com, www.203OrieCourt.com. 203 Orie Court was the most popular plan and offers 2500 sq. ft. on one story with 3 bedrooms, 3 baths and a 3 car garage.
Importantly, Rice Ranch does allow you to bring a buyer's agent as your representative. That agent will be paid by the builder as long as they accompany you on your first visit to the sales office. Since the builder will pay for you to have representation, I would highly recommend that you employ a buyer's agent when viewing the models. It is important to have an experienced professional working on your side when buying a home, you don't simply want to rely on the sales staff who work exclusively for the builder. When buying a new home, I typically provide the following services for my clients; I attend contract signing and the walk through inspection, provide comparative price per square footage information for other new home developments, provide comparative information on the newer home resale market, provide comparative incentive information with other local new home builders, and provide advice on options that will have the most impact on future resale.
It makes sense to have representation. If you had a friend who viewed, bought and sold hundreds of homes, wouldn't you ask their advice when buying a home? Having an experienced buyer's agent is the same thing. I've looked at more homes than you would ever care to view, and I would be happy to take you on a tour of local new home developments.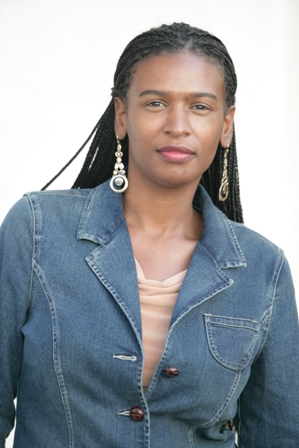 Tni LeBlanc, JD, M.A. , e-PRO
Broker/Owner, Mint Properties
(805) 878-9879, tni@MintProp.com
www.YourMonthlyMint.com
www.VAFBRealEstateSearch.com
www.SantaMariaRealEstateBlog.com
www.CentralCoastRealEstateSearch.com

On Labor Day, I visited the models at Rice Ranch in nearby Orcutt, California.