The IRS Filed A Lien on My Home, Can I Still Do A Short Sale?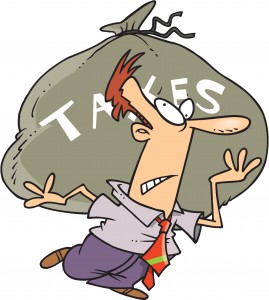 Has the IRS field a lien on your home for back taxes?  Are you wondering whether you still can do a short sale with the IRS lien filed on your property?  The answer of course depends on your individual situation.  But, generally the IRS will remove its lien on your property where it can be shown that the lien has no value.   If your property is worth less than the mortgage liens that came before the IRS lien, then the IRS lien probably has no value.  So, yes, you can still do a short sale with an IRS lien.
A short sale seller with a worthless IRS lien will need to apply for a Certificate of Discharge from Federal Tax Lien in order to complete a short sale.  How will this affect your Central Coast of CA short sale?  It means that your short sale will probably take longer to complete while the IRS processes the application for the lien discharge.  This makes it even more important to select the right buyer for your property who will wait through this elonganted process.   
If you are considering a short sale of your Orcutt CA, Arroyo Grande, CA or Pismo Beach CA home, you should seek out an experienced short sale agent to guide you through this process.  There are many pitfalls that can be avoided with the right upfront advice.  If you would like a short sale consultation, please call my office to schedule a meeting or a telephone consultation at (805) 938-9950. 
Tni LeBlanc is an independent Real Estate Broker, Attorney, Short Sale Agent and Certified Distressed Property Expert (CDPE) serving the Santa Maria, Orcutt and Five Cities area of the Central Coast of California. 
*Nothing in this article is intended to solicit listings currently under contract with another broker.  This article offers no legal or tax advice.  Those considering a short sale are advised to consult with their own attorney for legal advice, and their tax professional for tax advice prior to entering into a short sale listing agreement.  Not affiliated with the government.  A lender may refuse to change a loan.
Copyright © 2011 Tni LeBlanc *The IRS Filed A Lien on My Home, Can I Still Do A Short Sale?*