Appraisal Fears. It appears that banks are beginning to fear appraisals. In the last two months, twice I had banks come back and make my buyer agree that they would stick with the offered purchase price even if the home did not appraise. Frankly, I think this stinks. Buyers are forced to bid up on popular properties, and now they must risk that if the appraisal doesn't come in, they will have to walk away from the property or pay the difference out of pocket. For buyers without a large pool of cash, this in effect will keep them from buying the property. I do understand that some buyers are overbidding and then hoping that the appraisal saves them from their own bad judgment, or sometimes overbidding is just a strategy to win the bid and the buyers try to use the appraisal to bring the price down. And, I believe this is what the bank sellers are trying to curb. But moving the burden onto the homebuyer and away from the large multinational bank seems a little heavy handed to me. Almost everything about buying REOs is already slighted in favor of the banks, so this is just another thing to be concerned about.
Cash Offers REO sellers do things that ordinary sellers would not usually do. Twice this week I've been beat out by substantially lower cash offers. It could be in response to appraisal fears that asset managers are going for the low cash offers. It seems they are either going for the highest or for cash lately. I don't see the same disadvantage to FHA/VA vs. conventional as I was seeing. Although there are properties where REO sellers say upfront that they don't want FHA/VA due to condition, etc. This tends to work in the consumers favor though because then they are only bidding against other cash heavy buyers who tend to be more conservative in what they will offer. I did beat out an all cash offer with a slightly higher offer last month, so the jury is still out on this one. And of course, every asset manager makes their decisions differently.
Closing costs. I've seen more banks countering on seller credit for closing costs. This goes hand in hand with their appraisal fears. They see bidding up the price to pay for closing costs as a risk, because if the price is ultimately reduced by an appraisal, the closing cost credit will likely still be there digging into their net. This also places more of a burden on first time home buyers who tend to be cash strapped and need closing cost credit to get into a home.
Heavy handed REO sellers. Believe it or not, not all REO sellers are horrible. Some actually make repairs and give reasonable contract deadlines. Certainly all the contract addendums are slanted in favor of the REO seller, but not all REO sellers wish to strike an unreasonable deal. Many times, my advice to clients when they get a heavy handed counter offer from an REO seller is to walk away because it shows how the rest of the deal is going to run. Recently, I've received counter offers where the REO seller demands various heavy handed measures such as a 3% of the purchase price as a good faith deposit (and for an FHA buyer this is almost their entire minimum down payment amount!), only 5 days for inspections, or a flat out refusal to pay for FHA/VA required repairs. And even though deals are hard to come by in this market, I do believe it is worth leaving unreasonable sellers alone. Each deal is different, but buyers should remember that not every bank will be awful and unfair about lender required repairs or inspections. You can always look for another deal.
I specialize in helping buyers navigate the REO market. If you would like a list of bank owned properties (REOs) in the Santa Maria, Arroyo Grande, Pismo Beach or surrounding areas, send an email request to me at tni@mintprop.com. Or give me a buzz at (805) 878-9879 and I will set up a personalized tour of homes for you.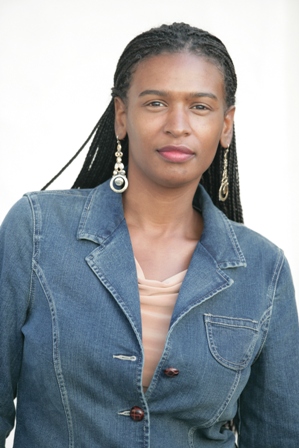 Tni LeBlanc, JD, M.A., e-PRO
Broker/Owner, Mint Properties
(805) 878-9879, tni@MintProp.com
www.iLovetheCentralCoast.com
www.SellMyCentralCoastHome.com
www.BuyCentralCoastForeclosures.com
www.CentralCoastRealEstateSearch.com
*Based on the information from the Central Coast Regional MLS. Neither the Association, the Multiple Listing Service, or Mint Properties guarantees or is in any way responsible for its accuracy. Data maintained by the Association or its MLS may not reflect all real estate activity in the market. Buyers are advised to consult with their own attorney for legal advice — this blog does not offer legal advice