Home sellers often ask what they can do to make their home sell quickly for the price they want. I believe that this is a great market for realistic sellers. Realistic meaning sellers who do not expect to get housing boom era pricing for their homes. There is actually a shortage of easy to buy homes on the market in the Santa Maria, Orcutt, and Lompoc markets. The market is clogged with short sales that often sit stagnant waiting on bank approval. Homes and condos that are priced right are receiving multiple offers. That being said, time and time again I see sellers make critical mistakes when trying to sell their home.
1) Don't make your home difficult to be shown. Some home buyers give their agents a lot of notice about viewing homes. But I've found that many if not most give very little notice. Or, by the time they arrive in a real estate agent's office they may have completely changed their mind about what type of house they want to buy. As a consequence, homes that are easy to show with very little notice get shown more often and receive offers quicker than the home that can only be shown with 24 hours notice, with the listing agent present, on Saturdays between 1pm and 1:30pm. If you have to make some showing restrictions, try to make your home available when most buyers want to see homes, on weekends and after work.
2) Don't stick around and make conversation with potential buyers. You are not a salesperson, that's why you hired an agent! Most buyers will feel obliged to listen and follow you around the home, but leave feeling that they didin't get a chance to truly experience the home. They want an opportunity to envision themselves in the home. The seller's presence weighs heavily on the mind of the buyer and most are distracted by it. I've found that often buyers will ask to see the home again, hoping that the next time the seller will not be present. If you have to be home, try to stay out of the way and let the agent do the showing, and only answer questions that are directed to you.
3) Don't price your home too high and risk riding the market down. Pricing your home too high in this market is a dangerous bet. If there haven't been any foreclosures in your neighborhood, or there are none currently listed, you may feel that you can try out a higher price. However, the moment a foreclosure hits the market in a comparable neighborhood, it will likely determine what you can ask for your home. It is better to begin with a reasonable price than to be hammered by a foreclosure that pops up. Timing is very critical in this market, if you price your home at $400,000 when it should be priced at $350,000 and wait, a comparable foreclosure may pop up at $320,000, and now $350,000 isn't even so appealing to a buyer. This happens often as foreclosures are deliberately priced below market in order to sell fast.
If you would like a market analysis of your Santa Maria or Orcutt home, send an inquiry to me at www.SellMySantaMariaHome.com. If you owe more on your mortgage than your home is worth, you may be able to short sale your home, if you would like to set up a short sale consultation, please contact me at (805) 878-9879.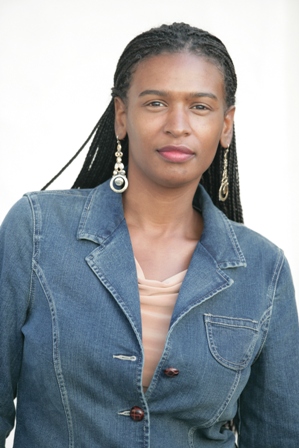 Tni LeBlanc, JD , M.A., e-PRO
Broker/Owner, Mint Properties
(805) 878-9879, tni@MintProp.com
www.iLoveSantaMaria.com
www.SellMySantaMariaHome.com
www.SantaMariaRealEstateSearch.com
Based on the information from the Central Coast Regional MLS. Neither the Association, the Multiple Listing Service, or Mint Properties guarantees or is in any way responsible for its accuracy. Data maintained by the Association or its MLS may not reflect all real estate activity in the market.