San Luis Obispo and Santa Barbara Counties have seen a dramatic increase in foreclosure and pre-foreclosure listings. Bank owned and short sale listings currently dominate and/or drive many of the local markets here on the central coast, and along with that we are beginning to see more HUD homes for sale. HUD homes (or condos) are properties that have gone through foreclosure and been taken back by the federal agency "HUD" (U.S. Department of Housing and Urban Development) which insured the original defaulted mortgage.
HUD properties are not marketed through traditional channels and are not placed on our local Multiple Listing Service. You have to search for them on their agent's website. Only real estate brokers who have been qualified by HUD to sell their properties can show you a HUD home. Bids are placed electronically, and the status of those bids can also be checked online. I am a HUD selling agent, and I can show you any listed local HUD home or condo.
Buying a HUD home offers particular advantages. They are usually priced to offer significant discounts to the buyer, and the earnest money deposit required is nominal, with the minimum being between $500 – $2000. HUD homes are also set up to work hand in hand with the FHA loan program which is designed to get first time home buyers (who are usually cash strapped) into homes. In some cases, HUD gives advantage to bidders who intend to occupy a residence over an investment buyer. Owner occupants must certify that they haven't purchased another HUD owned property in past 24 months as an owner occupant, and that they will occupy the residence for at least the next 12 months.
HUD also orders a thorough inspection of the property before it is listed. The results of that inspection are publicly available for review online even before you place a bid on the property. Many times, HUD will wait 10 days before taking any bids. This allows sufficient time for buyers to personally inspect the property, get their pre-qualification in order, get the certified check they will need for earnest money deposit, and complete the HUD sales contract. This 10 period can be very helpful, such as in in the hustle and bustle of the current Santa Maria market, where many times choice foreclosed properties are snapped up the same day they hit the market by investors who sit ready and waiting to pay cash. In certain instances, when bidding for a HUD property, owner occupants are allowed to bid before investors even get a chance to place bids. So, there are opportunities for first time buyers with HUD homes that you will not find in the larger foreclosure market.
Overall, I believe HUD properties offer an excellent avenue for first time home buyers to get into the local housing market. If you have any additional questions about buying a HUD home here on the central coast, or have a property you would like to view in person, please feel free to give me a call at (805) 878-9879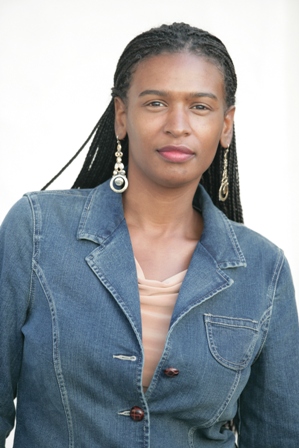 Tni LeBlanc, JD, M.A. , e-PRO
Broker/Owner, Mint Properties
(805) 878-9879, tni@MintProp.com
www.YourMonthlyMint.com
www.VAFBRealEstateSearch.com
www.SantaMariaRealEstateBlog.com
www.CentralCoastRealEstateSearch.com