Top 10 Tips to Getting An Accepted Offer in A Hot Market
Is your market a little overheated due to low inventory?  Bidding wars, grumpy agents, and frenzied activity got you down?  Here are my top 10 tips to getting an accepted offer in a hot market: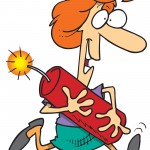 1. Be flexible, remember a 2 bedroom house is just a 4 bedroom house without the 2 extra bedrooms that you need….
2. Left over 4th of July fireworks?  Give your offer presentation a little zing.

3. For your verification of funds, stack twenties on the listing agent's desk.
4. Instead of a pest clearance, settle for ant stakes.
5. Initial deposit: Your 401K.
6. Remember, it's not begging until your knees touch the floor.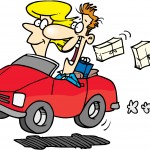 7. Think outside the box — why can't the closing be at the Four Seasons?
8. Tell the seller the home inspection will be a drive by.
9. Start a house petition on change.org. Send invitation to all of seller's facebook friends.
10. Pre-qualification letters are for suckers — have your loan officer post a bond.
Tni LeBlanc is an independent Real Estate Broker, Attorney, Short Sale Agent, Certified HAFA Specialist (CHS), Certified Distressed Property Expert (CDPE) and Short Sale and Foreclosure Resource Agent (SFR) serving Santa Maria, Orcutt, Nipomo, and Arroyo Grande on the Central Coast of California.
* This is a joke. If you didn't realize that this was a joke, well my friend, it's a really good thing you took the time to read this disclaimer.
Copyright © 2012 Tni LeBlanc *Top 10 Tips to Getting An Accepted Offer in A Hot Market*