The Rush to Lowball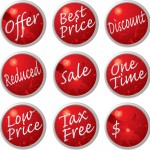 I appreciated reading the recent blog article by J. Phillip Faranda
, entitled "
How to Submit A LowBall Offer on a New York Listing
."  He provides a great deal of clarity on a difficult and sensitive subject. I can appreciate a good low ball any day of the week, but Phil is correct, there is a way to go about it.  The gist of his blog post is that a low ball offer should be presented well and have all the necessary pieces in place.  Of course a seller will be looking for a reason to easily disregard a low ball offer, and you must not give it to them — your offer must have not have any missing parts.  I would add that in California, if that offer is cash, presenting a proof of funds along with the low ball offer can also be quite effective.  I
believe we are the "Show Me the Money" state after all.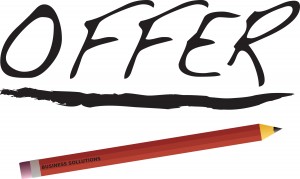 One of my own pet peeves about low ball offers is not just the typically poor presentation of them (verbal offers or incomplete ones) but also the timing of the presentation of those offers.  In my opinion, a low ball offer must be timed right.   Now, let me be clear if you are right about the price and the seller is just plain wrong — you are not really low balling in my mind.  What you may be doing could be properly classified as "putting the real in real estate." However,  if you are clearly breaking new ground looking for a bargain basement deal — you are low balling — and you have to be aware that there is an art to it.  Presenting a complete and polished offer is a part of that, and the TIMING of that offer is also important.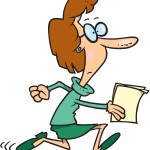 So often I see people jumping up on the first day a reasonably priced home is listed to present a low ball offer.  Imagine you are the seller on the other side of that equation — are you ready for a low ball on day one?  The very first day you put your precious home on the market are you ready to consider an offer 20% below your list price?  I would say that 99.9% of the time the answer to that is no! And how does the seller then feel about that buyer?  Are they inclined to go back to you if their home doesn't sell for a higher price, or would they rather sell it to someone else for the exact same price when they are then ready to accept it?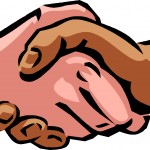 Most sellers are not ready for a low ball offer in the first week.
This is true even for short sale listings.  Even though short sale sellers are not receiving proceeds from the sale of their home, they still have an opinion of what their home is worth and in the first week a low offer may offend that opinion.  And, as
Katerina Gasset
so aptly pointed out in a recent blog post entitled, "
Why Does Your Short Sale Seller Care If We Give Him A Low Ball Offer?
," short sale sellers do have an interest in presenting the best possible offer to the bank.  So, unless a short sale has a foreclosure auction date of say… tomorrow, the short sale seller will probably still want to see if they can get their asking price rather than jumping on your low offer on day two.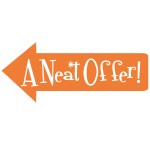 And what have you told me as the seller when you make a low offer so quickly?
You've told me that you really do want this house and you recognize that someone else would want it too so you are trying to move quickly.  So, then even if I'm not insulted by your low offer, I think I can probably get you to pay a lot more than what you've offered — basically I may think your actions speak louder than that low price. In my opinion, low ball offers are not very effective on new listings.  After all, a seller has to be ready for a low ball and what's the rush if you really don't want the house that badly after all?
Tni LeBlanc

is an independent Real Estate Broker, Attorney,

Short Sale Agent

and Certified Distressed Property Expert (CDPE) serving the Santa Maria, Orcutt and Five Cities area of the Central Coast of California. If you are considering a short sale for your Nipomo, Arroyo Grande or Pismo Beach home, contact her office at (805) 938-9950 for a complimentary initial short sale consultation today.
*Nothing in this article is intended to solicit listings currently under contract with another broker.  This article offers no legal or tax advice.  Those considering a short sale are advised to consult with their own attorney for legal advice, and their tax professional for tax advice prior to entering into a short sale listing agreement.  Mint Properties is not associated with the government, and our service is not approved by the government or your lender. Even if you accept this offer and use our service, your lender may not agree to change your loan.
Copyright© 2011 Tni LeBlanc *The Rush to Lowball*