Of all the delays that REO buyers must endure, this tends to be the most difficult to swallow. After you've crossed the finish line, the loan funded, and you've waited the additional day for the transaction to record, NO KEYS! I've had this happen about 3 times, but it is beginning to be a trend on REO purchases that buyers cannot get the keys to their new home until the day AFTER the transaction closes. Banks centralize their escrow and title work on foreclosures, so you are almost always dealing with an out-of-town escrow company that is overburdened with work and often doesn't care about your individual transaction. The usual practice is for the escrow company to record the transaction, and then confirm the recordation. In a "normal" sale, using a local escrow company, the new deed is recorded and confirmed on the same day many times before 10am. However, as with anything else on an REO purchase, this now takes longer.
I was actually getting used to the fact that on most REOs, confirmation is generally not available until the very end of the day. However it appears that, rather than hire a few more people, escrow companies handling REOs are contracting out recording documents and also confirmation of recording to third party companies. So, now buyers are being told that their transaction cannot be confirmed, and keys cannot be handed out until the following day. And it seems to me that the time these escrow companies spend fending off irate buyer's agents, could easily be spent making phone calls to confirm recording. When discussing the lack of customer service at these escrow companies, one of my buyers asked me recently "am I really paying for people to treat me this way?" My answer could only be – "unfortunately you are."
My first two experiences with this happened on the same Friday when buyers were rightfully expecting keys. I called one of the escrow companies right before close of business expecting confirmation, and they claimed that confirmation was generally not available in Santa Barbara County until the following day. Needless to say, no one appreciates being lied to, but especially not on Friday at 5pm. What is unusual is that the local offices of these same escrow companies function in a completely different way. Unfortunately, it is impossible to direct the transaction to a local office. There is some controversy surrounding this point, as I am told the law in California requires that buyers have choice about their escrow company — and REO buyers effectively have none. Like almost all of the other terms of the REO contract, if buyers do not agree, they are passed over for another buyer.
I do believe that this issue of late confirmation will ultimately be resolved either by a statement from a regulating agency, or by litigation. It is beginning to get out of hand. It is not hard to imagine that a buyer would incur damages from this, and my past experience as an attorney tells me that with damages comes litigation. Many times, boxes are packed, moving trucks are in motion, and painters are scheduled. Not to mention the simple fact that the buyer is paying for a property they can't access. Because of this and other possible delays, I try not to schedule REO closings for Fridays; however, many times the REO seller chooses the closing date in their addendum. Also, I advise buyers that REOs often close late due to seller and escrow delays. This is just another delay to watch out for when buying an REO.
I specialize in helping people navigate the process of purchasing foreclosed properties here on the Central Coast. If you would like a list of bank owned properties (REOs) in the Santa Maria, Lompoc, or surrounding areas, send an email request to me at tni@mintprop.com. Or give me a buzz at (805) 878-9879 and I will set up a personalized tour of homes for you.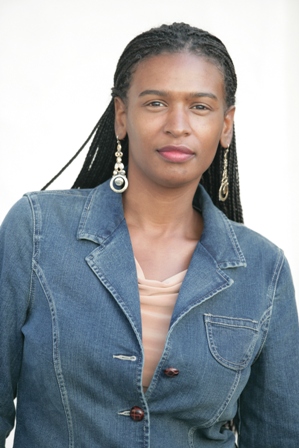 Tni LeBlanc, JD, M.A., e-PRO
Broker/Owner, Mint Properties
(805) 878-9879, tni@MintProp.com
www.iLoveLompoc.com
www.iLoveSantaMaria.com
www.BuySantaMariaForeclosures.com
www.SantaMariaRealEstateSearch.com
*Based on the information from the Central Coast Regional MLS. The Association, the Multiple Listing Service, nor Mint Properties guarantees or is in any way responsible for its accuracy. Data maintained by the Association or its MLS may not reflect all real estate activity in the market. Buyers are advised to consult with their own attorney for legal advice — this blog does not offer legal advice.