Currently, the market for bank owned properties in Santa Maria CA and Orcutt CA is very competitive. In the last couple of weeks, I placed offers for well priced listings where there were at least 10 other offers. REO listings fly off the market with multiple bidders in just a few days when they are offered in good condition and at the right price. You will tend to see the most intense competition where the bank-seller chooses to fix up properties before they list them. Not many are doing this — but it is happening more and more. "Fixing up" can be as simple as recarpeting and repainting a home. And even though these finishing touches don't cost much they can set a cash strapped buyer's heart on fire as most foreclosure listings need paint and carpet at a minimum. Good asset managers know this, so they do cosmetic repairs to the property, price it at the low end and then sit back and cherry pick the best offer.
When the bidding gets competitive, buyers are often left to wonder how asset managers make their decisions about which offer to choose. If you have 15 offers how do you select one over the other? The obvious selection would be based on the net to the seller, but there are other factors. In particular, time and time again, I see FHA buyers passed over for buyers using conventional financing. That is not to say that FHA financing is not being used in this market– it is. However, when the situation turns competitive FHA and VA buyers have difficulty edging out conventional buyers even when they offer more money for the property.
Some asset managers view an offer with more down payment as more substantial, and most FHA buyers are putting down only the minimum of 3.5% down and VA buyers are usually putting nothing down. Another reason why FHA (or VA) offers are sometimes disfavored is because the FHA or VA appraiser may indicate repairs to meet their standards; those repairs must be made in order for the transaction to close. Bank-sellers usually want to sell foreclosed properties with as little expense as possible, so many asset managers do not want to take the risk that the buyer will demand that the seller make repairs to the property in order to close. Of course, FHA buyers could pay for these repairs, but most are first time buyers who have just scraped together enough for their down payment and some closing costs.
Unfortunately for buyers, conventional financing is more difficult to obtain in this market. Some lenders require 10% down for conventional financing, but at a minimum the lowest figure I've heard lately is 5% for a home (not a condo). Also, if you are putting less than 20% down on a conventional loan, the requirement for your credit score could be as a high as 720. This leaves FHA as the only option for many buyers, even if they have more money to put down than the 3.5% FHA minimum requirement.
If you have any questions about how to succeed in buying bank owned properties with FHA or VA financing in this market, please feel free to give me a call at (805) 878-9879, as I have a great deal of experience helping FHA/VA buyers into homes in this foreclosure driven market. Also, if you would like a list of foreclosed properties in the Santa Maria or Orcutt areas, send an email request to tni@MintProp.com, or search for properties on my websites: www.iLoveSantaMaria.com, www.iLoveOrcutt.com, www.BuySantaMariaForeclosures.com, www.SantaMariaRealEstateSearch.com.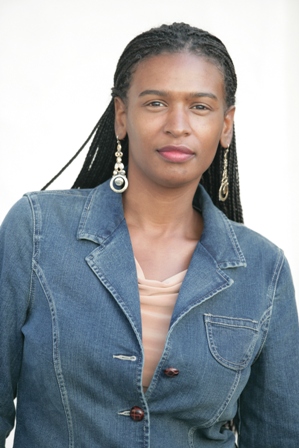 Tni LeBlanc, JD, M.A., e-PRO
Broker/Owner, Mint Properties
(805) 878-9879, tni@MintProp.com
www.iLoveOrcutt.com
www.iLoveSantaMaria.com
www.BuySantaMariaForeclosures.com
www.SantaMariaRealEstateSearch.com
*Based on the information from the Central Coast Regional MLS. Neither the Association, the Multiple Listing Service, or Mint Properties guarantees or is in any way responsible for its accuracy. Data maintained by the Association or its MLS may not reflect all real estate activity in the market.