Many Santa Maria – Orcutt CA home owners who have the equity to sell without a short sale are trying to wait this market out. Sellers who have to sell due to job relocation, loss of income, or divorce don't have that luxury, and the market is currently flooded with difficult to buy homes (short sales and foreclosures). Further, many of the foreclosed homes need a good deal of work beginning with carpet and paint and ending with significant repairs sometimes intentionally caused by the defaulting homeowner. Newer homes tend to have fewer fix up issues but almost all are short sales or foreclosures as they were built and sold during the local housing bubble from 2002 – 2006. Consequently, homes maintained by "regular" owners stand out like diamonds in the rough.
My question to those who are waiting is — what are you waiting for? Are you waiting for the market we saw in 2004-2005 to come back? We now know that those prices were made possible by irresponsible lending and fraud. There was no magic that made prices go up so rapidly, it was based on irresponsible lending and it would take a return of that environment to bring those prices back. Otherwise how would first time home buyers with a 580 credit score qualify to purchase a $500,000 tract home? Incomes in this area have not gone up exponentially and are not expected to increase significantly in the near future; so now that lenders again care what people actually earn, why would we return to the type of lending that made those prices possible? So, if your home is currently valued at 2001-2002 pre-boom prices and you would like to sell, why would you wait to sell?
Many property owners do not want to sell during what they perceive to be a buyer's market. Don't be mistaken — it is a buyer's market; however, there is not a lot to buy. I have plenty of buyers waiting for the type of property they are interested in to be listed. With 50% of the Santa Maria -Orcutt market in short sale, and many buyers turning away from short sales due to the long wait period, and many others burned out from bidding on foreclosures (REOs), there are still excellent opportunties for realistic sellers to capitalize on today's market conditions.
For example, recently I listed an estate sale property and garnered 4 offers in less than a week by pricing it in line with the current market and effectively advertising the superior condition of the home. The offer we accepted was over the list price and had a significant down payment. Todays buyers in the Santa Maria and Orcutt CA market are primarily looking at price but they are also looking at availability and condition; if a well-maintained property can be obtained without the bank owned / foreclosure, highest and best bidding game, or the short sale waiting game, buyers are very interested. Realistic sellers can captitalize on today's market conditions of low interest rates and the low availability of ready to buy houses in the Santa Maria – Orcutt market by listing their home at today's prices.
If you would like a market analysis of your Santa Maria or Orcutt home, send an inquiry to www.SellMySantaMariaHome.com. Or give me a call at 878-9879 to set up an in person evaluation of your property.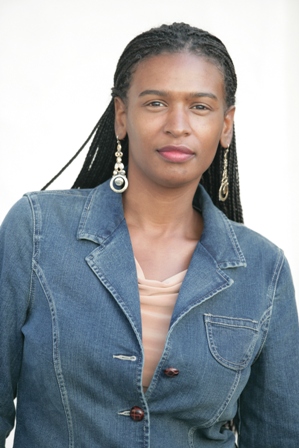 Tni LeBlanc, JD , M.A., e-PRO
Broker/Owner, Mint Properties
(805) 878-9879, tni@MintProp.com
www.iLoveSantaMaria.com
www.YourMonthlyMint.com
www.SellMySantaMariaHome.com
www.SantaMariaRealEstateSearch.com
*Based on the information from the Central Coast Regional MLS. Neither the Association, the Multiple Listing Service, or Mint Properties guarantees or is in any way responsible for its accuracy. Data maintained by the Association or its MLS may not reflect all real estate activity in the market.