Short sales are a mainstay in the Central Coast market and more short sale listings are sure to come through 2009. Sellers who must sell in this market due to job relocation, divorce, or an ARM rate loan adjusting upward often try to short sell their property to avoid having a foreclosure on their record. For those unfamiliar, short sales are sales subject to "lender approval" where the seller offers their property for sale although they owe more than the loan balance. For example, if a potential seller bought a home for $600,000 and it is now worth $300,000, they could offer it for sale for $300,000 subject to "lender approval."
Short sales are common these days. Santa Maria has 255 active short sale listings, Lompoc lists 72 short sales on the market, Nipomo has 14, and Arroyo Grande also has 14 active short sales. The difficult part is obtaining "lender approval" which adds delays to the process. Because approvals attach to a specific buyer, it is vital to find a committed buyer for your short sale. Often lenders require the process to start over if the buyer abandons their offer. This can draw out the process even further. But it is important to note that short sale transactions are closing all over the Central Coast. In the month of December, 18 short sales closed in Santa Maria (2 of these were my listings), 2 in Lompoc, 2 in Nipomo, and 1 in Arroyo Grande.
If you are a seller and considering short selling your house, I would first ask whether you wanted to keep your house, but felt unable to because of your loan. If so, you should first pursue a loan modification with your lender. The mortgage lender who sold you the loan may be able to help you with a loan modification (if they are still in business), or you can employ an attorney to help with this process as well. If you have already attempted a loan modification, or you cannot keep your home even with a modification due to job transfer or loss of income, a short sale may be a viable option for you to avoid foreclosure. It is important to note that a short sale will not allow you to escape fully unscathed. Your credit will be affected; however, the goal in short selling a home is to avoid a foreclosure on your credit record.
When considering whether a short sale will work in your situation, several factors are important. Most important is whether you have purchase money protection. Purchase money protects the property owner from a lender pursuing them for the balance owed once a home has been taken back in foreclosure by the lender. This is an important bargaining chip when negotiating a short sale with your lender. Also important is whether there are one or two loans on the property, whether those loans are owned or serviced by the same entity, the difference between the market value and the amount owed on the loan(s), whether the 1st mortgage holder's balance can be completely satisfied, and whether the loan is insured all may affect the lender accepting a short sale that forgives a deficiency.
Before listing your property as a short sale, sellers should contact each of their lenders, determine their total loan balance and if the loans are insured, and begin gathering the paperwork they will be required to submit with their short sale package. Lenders will often have their own financial statement form, and will request 2 years worth of tax returns, 2 months of paystubs, 2 months of bank account statements, and a hardship letter explaining the reason for the short sale request. If you are interested in listing your home as a short sale, please fill out an inquiry form at www.SellMyCentralCoastHome.com and I will contact you to set up an appointment to go over your individual situation. Or simply give me a call at (805) 878-9879.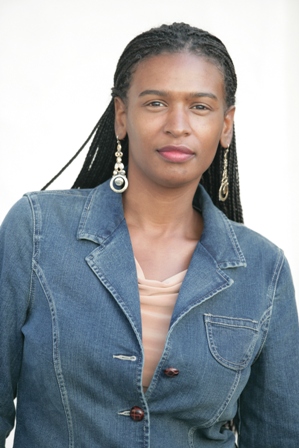 Tni LeBlanc, JD, M.A. , e-PRO
Broker/Owner, Mint Properties
(805) 878-9879, tni@MintProp.com
www.SellMyCentralCoastHome.com
www.CentralCoastRealEstateSearch.com
www.BuyCentralCoastForeclosures.com
www.SantaMariaRealEstateBlog.com
*Based on the information from the Central Coast Regional MLS & Lompoc Valley MLS. The Association, the Multiple Listing Service, nor Mint Properties guarantees or is in any way responsible for its accuracy. Data maintained by the Association or its MLS may not reflect all real estate activity in the market.